Leslie Reed's Brother by Mr. Graves
| | | | | | |
| --- | --- | --- | --- | --- | --- |
| | TEAM: Solo Hero | | SECTOR: UPTOWN | | KIT CLASS: Everyman |
---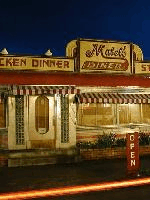 Main Event Winner!

Hall Of Fame!

Survival - 16 wins!

Brutal - 2 fatalaties!
Fight Record
League Wins: 12
League Losses: 2
Out Of League Wins: 4
Out of League Losses: 6
Total Wins: 16
Total Losses: 8
Attragon - Win 13-10
The Mastah Blastah - Win 16-11
Dr. Mesmero - Win 12-10
Death of the man - Win 15-3
Donovan - Win 11-10
Incinerator Zero - Win 14-12
Gribbinwrech - Loss 7-13
The Bloody Black Stone - Win 11-8
The Achaian - Win 14-10
Summer Christmas - Win 22-7
Fiona - Win 15-6
Odin's Might - Win 18-11
Gribbinwrech - Win 14-13
Shiren - Win 15-12
Aliana Relissan - Loss 19-26
Chakos - Loss 7-12
Play - Loss 4-12
Devyn Soyokaze - Loss 12-15
Christopher Marlowe - Loss 12-14
Lucid - Loss 15-21
Metalneck - Win 17-16
Zalrafel - Win 14-13
Thomas Bishop - Win 13-12
Chakos - Loss 13-17


It all began when I drove out to visit my sister. I was sure she'd want to know all about my date Tuesday night, and that I'd reluctantly tell her how badly it went, and that she'd laugh and joke that even a crazy girl like her would be better in a relationship than me. Then we'd laugh, and she'd tell me how life had been for her over the last week in her 'new' home. That was how a typical Saturday afternoon visit would go, and for the past three years the process had not deviated much in terms of normality. Every so often she'd have an 'incident', and the medics would have to take her back to her room and administer medication to treat the severe schizophrenia she suffered from. In three years, she'd made good progress, and while she still had bouts of memory loss and the occasional hallucination, those were becoming less severe and less frequent. As her only living relative, I'd taken it upon myself to keep some of her more treasured personal belongings safe on the chance that someday she might be released: a sketchbook, a few stuffed animals, photographs, and the like. The rest of her worldly possessions were sold to pay for the medical care costs, save for a few items she was allowed to have in her room. Meanwhile, I went about my own life, going from job to job around Uptown Khazan, working to pay the bills, trying to find a steady relationship, hanging out with a few close friends I'd known since high school... and visiting my sister every Saturday. I pulled up to the clinic, noticing the large crowd of people outside. The police were there, as were a few members of the Sentinels of Liberty and Justice, as well as many doctors, nurses, and even a few mental patients. Paramedics were attending to one nurse on a stretcher, one arm covered in blood. Getting out of my car, I told an officer my name and asked her what had happened. She looked me over suspiciously, "So, you're Leslie Reed's brother? I guess they weren't able to reach you to tell you what happened before you got here..."
Personality: It was about three years ago when it happened. Leslie hadn't shown up for work for two days, hadn't returned any phone calls, and none of her friends had seen her. When the police went to her apartment to check on her, they found her sitting in the middle of her apartment, holding a ceremonial dagger to her chest. They managed to stop her from killing herself... and finishing whatever ritual she was apparently in the middle of. On the floor where she had been sitting were strange symbols written in blood, with more blood in spatters all over the walls and floor. Various other bizarre implements were strewn about everywhere. She never recognized the police, even after they'd taken the knife out of her hands and were escorting her to the hospital to make sure she'd not done anything else to herself, and for a long while she'd talk to thin air, her words akin to some kind of strange prayer... neither of us had ever been that religious, and as far as I knew she'd never been to church since our parents forbid us from going when we were kids. Still, sometimes I wonder if she had been mixed up in some kind of strange cult... I tried not to think about that too much, but it was something on my mind when I listened to the policewoman's explanation of what was going on. No one could figure out where she'd gotten it from, but Leslie had come out of her room that morning with a dagger in her hand, like the one from three years ago, and had subsequently begun dissecting and disemboweling anyone who came near her. Tranquilizers hadn't slowed her down, and even the armed police that had been sent in hadn't returned. There was some talk of simply destroying the building if the Sentinels currently searching for her didn't come back. What I did after that... I guess it was because she was my sister. I myself had occasional bouts of mild depression, and with few friends and little social life, she was one of the people I held dear. Whatever the reason, I knew I had to find her before they did, to try talking to her; perhaps she would listen to me. The police tried to stop me, but I ran through the open front doors before they could. What I never expected was that the doors would close behind me on their own.
Strength:

Standard Normal human strength.
Agility:

Standard Normal human agility.
Body:

Standard Normal human endurance.
Mind:

Standard Normal human mental resources.
| | |
| --- | --- |
| | Fratricide |
| | |
| --- | --- |
| | Escape |
| | |
| --- | --- |
| | Servant |
| | |
| --- | --- |
| | Traitor |