Metalneck by Lawman
| | | | | | |
| --- | --- | --- | --- | --- | --- |
| | TEAM: Solo Hero | | SECTOR: Lowtown | | KIT CLASS: Cyberware |
---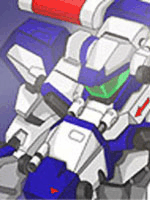 Main Event Winner!

Hall Of Fame!

Survival - 12 wins!
Fight Record
League Wins: 12
League Losses: 2
Out Of League Wins: 0
Out of League Losses: 2
Total Wins: 12
Total Losses: 4
Petrol Head Icaras - Win 0-0
Tombstone - Win 0-0
The Hidden Terror - Win 0-0
Try Honesty - Loss 0-0
Id - Win 8-4
Brick - Win 6-4
Glaucon and Aglaia - Win 12-11
The Haunted House - Win 12-9
The Arena of Khazan - Loss 12-17
V.F.G. - Win 14-8
Chrysponia - Win 10-8
Murphy - Win 12-7
Try Honesty - Win 19-11
Groovius Maximus - Win 15-12
Reluctorel - Loss 8-17
Leslie Reed's Brother - Loss 16-17


[Khazan City, lowtown] "Cease and desist, mister... the KPD are already on their way; there's no point resisting." Jennifer Chase, an officer in the Khazan mobile police finally had her quarry cornered on a rooftop. A man in his late thirties, dressed in a beer-stained shirt and trousers stood a couple of paces away from the edge of the roof. In one hand he held a pistol, and in another he had his arm wrapped around the neck of a young woman, around 13 to 14 years of age. "Never! I'm never going back to that hellish place you call a 'mental institution', not EVER!" Jennifer's eyes narrowed, as her finger tightened around the trigger of her police-issued S&W LW-10 laser pistol. The man ground his teeth, glaring at the officer whilst having his pistol trained on her. "Alright officer! Stay back!" he yelled as suddenly, he had the muzzle of his pistol pressed against the girl's temple instead. "Stay back if you don't wish to see her brains on the floor!" Jennifer hesitated, before taking a few steps back. The girl squirmed in the man's grip before she spoke, "No dad, please don't do that... two wrongs do not make a right... please turn yourself in..." The revelation that the man's hostage was actually his daughter struck a chord deep within Jennifer. "Leave your daughter alone, mister! She has absolutely nothing to do with this!" A demented grin slowly spread across his face. "So, since you wanted to save her so much, you better do as you're told!" The man thumbed back the hammer of his pistol to show that he will not hesitate to take the hostage's life if provoked. "No officer, don't!" the girl shouted as Jennifer Chase lowered her weapon. "Drop your weapon, at once!" Jennifer took a deep breath as she slowly laid her laser pistol on the floor. "Okay, now let the girl go!" A few seconds of uneasy silence descended upon them all, as without warning the man gave his daughter a vicious shove, sending her over the edge of the roof. "No!" Jennifer shouted as she attempted to make a dash for her weapon, which was lying on the floor. "You are so dumb, officer!" A shot hit Jennifer in the stomach, causing the officer to cry out in pain. Biting back the pain of a bullet in the gut, Jennifer grabbed her pistol just as another shot hit her in the shoulder. "No way!" the man gasped as the officer still managed to raise her weapon and let loose a single shot - one which nailed him squarely in the chest. "Tell me it isn't so..." this was the last thing he said as he tottered backwards, falling off the edge of the roof and compacting the hood of a KPD squad car, one of the several which just arrived on the scene. "I'm afraid I can't go... on..." Jennifer mumbled as she slumped down onto the floor, just at the time she thought she could hear the sound of ionic thrusters nearing. "What happened?" Metalneck, Jennifer's MARS-550 (Mobile Armoured Robot Suit ver. 5.5) arrived at the scene, only to find his pilot - and colleague - lying on the floor in a gradually-spreading puddle of blood. "NO!" the MARS shouted as he swooped in and held carefully held Jennifer Chase in one of his mighty hands. "Yo Jen, speak to me..." Jennifer strained, and looked up at Metalneck, whose face showed a great concern for his partner - if that featureless metal faceplate of his was capable of displaying emotion, that is. "The girl... is she..." Jennifer asked. "You're hurt bad!" Jennifer shook her head. "...the girl whom the madman threw over the rooftop. I must know what happened..." Metalneck nodded. "She's fine... I arrived just in time to catch her in mid-fall." The officer managed to muster a smile. "Good work, Metalneck- ugh!" The officer coughed, as a trickle of blood ran down the corner of her mouth. "Metalneck to all units on scene! We have an officer down! I repeat, Officer Chase is down! Need medical attention pronto!" The MARS radioed in a distress message to other units before turning his attention back to Jennifer, whose eyes were starting to close. "Hey, don't die on me, partner!" Jennifer patted the 16-foot mechanized behemoth's armoured forearm reassuringly. "I'll be fine, I think... I've been through far worse than this." Metalneck heaved a sigh of relief. "I know you will be... in these two years we've faced life and death together... and I know that together, we will make it." Jennifer Chase looked up to the vast blue skies. "Two years?" Metalneck nodded. "Yeah, haven't you forgotten? It was on this same day and month, two years ago when we first knew each other..." Grabbing hold of Metalneck's right leg, Jennifer pulled herself up, resting herself on the MARS' lap. "Yes, yes... it's all coming back now... it was on this day, two years back when I graduated from the mobile police training programme... I was so proud on that day; let's start from the beginning, shall we?" Metalneck nodded. "Yes, keep 'em talking... that's right..." Metalneck thought.
Personality: [Flashback, two years ago] The newly-graduated batch of KMP officers gasped in awe as their captain led them into the KPD robot hangar. "As of this day, each of you will be paired up with a KOMBG Mobile Armoured Robot Suit ver. 5.5, more commonly known as 'MARS-550'." Jennifer Chase ran her hands over the sleek armour plating of her MARS-550. "This is so cool," she thought. Unlike the chunky and sluggish training mechs, the MARS-550 are graceful and streamlined, almost like it came out from an anime video. "Oh!" Jennifer gasped in surprise as the MARs suddenly turned its head and looked at her. She was even more surprised as the MARS began to speak. "Good afternoon, officer Chase. I am MARS serial no. KMP-010713, nice to meet you." The captain chuckled as many of the officers were taken aback by the unpiloted mechs speaking to them. "You're considered a special batch... this is an experimental concept by our KOMBG sponsors, you see. Unlike their predecessors, these MARS have self-aware artificial intelligences, similar to the FASDOW droids. They are not just mechs - they are law officers, just like all of us. I hope that you will come to regard them as friends and colleagues, rather than merely the tools of your trade." Jennifer Chase thought for a while before she spoke, "You know, MARS, it's kind awkward for me to just call you by your serial number... how about giving you a name?" The MARS nodded. "Well, I don't see why not..." The young officer paced back and forth. "Names, names... what shall I call you? What about 'Metalneck'?" She asked. "Metalneck... Metalneck..." the MARS tried to read his own name. "Hey, I liked it! Thank you, officer Chase." Jennifer Chase thought Metalneck smiled at her, even though that metal faceplate of his was totally devoid of any facial features. "Well, you can simply call me 'Jen'," Jennifer smiled as she reached out with a hand to propose a handshake. Metalneck reached out his own giant hand, and took hold of Jennifer's hand between his thumb and index finger. "Er... gently, please." Jennifer laughed a bit nervously even though the MARS' grip hurt a lot. "My apologies, officer Chase, I mean, Jen." Jennifer Chase rubbed her bruised hand, before patting Metalneck on the shoulder with her fine hand. "Apology accepted." [Cue present] "Oh yeah, I remembered that day..." Jennifer laughed. "I thought you were kinda... cute." Metalneck nodded. "Yeah, do you remember that everyone at the precinct used to call us 'Jenny and her Jolly Giant'?" The officer nodded. "It was supposed to poke fun at us then, but who'd have thought that now it'd become a name that fellow officers have come to hold with respect?" Metalneck would have smiled, if he could. "Say, Metalneck, what about the time the captain assigned us to the Khazan Arena?" Metalneck nodded. "Oh yeah, let's talk about - that - those days were the best! Do you remember..." Jennifer Chase smiled as she rested a hand on Metalneck's forearm. "Yeah..."
Strength:

Supreme Superhuman strength.
Can bench press a skyscraper.
Agility:

Standard Normal human agility.
Body:

Standard Normal human endurance.
Mind:

Standard Normal human mental resources.
| | |
| --- | --- |
| | KOM-ium Armour Plating |
| | |
| --- | --- |
| | Cyberlinked HUD |
| | |
| --- | --- |
| | Ionic Thrusters |
| | |
| --- | --- |
| | Weapon Options |
| | |
| --- | --- |
| | Target Acquisition System |