A Wizard in Foxtail Park by Mr. Graves
| | | | | | |
| --- | --- | --- | --- | --- | --- |
| | TEAM: Sentinels | | SECTOR: Lowtown | | KIT CLASS: Empathy |
---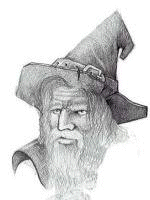 Main Event Winner!

Hall Of Fame!

Survival - 12 wins!

Brutal - 7 fatalaties!
Fight Record
League Wins: 11
League Losses: 1
Out Of League Wins: 1
Out of League Losses: 1
Total Wins: 12
Total Losses: 2
Oni no Keiji - Win 0-0
Ashley Parden - Win 0-0
Mystina Cralentaire - Win 0-0
Alexis Gineligadohi - Win 0-0
Scrapyard Devil - Win 0-0
TRAF: Hell On Earth - Win 0-0
Tommy and the War - Win 0-0
Averse - Win 0-0
The Manticore - Win 0-0
Lil' Dragon - Win 0-0
Dr. Timothy - Win 0-0
Un-Controlled - Loss 0-0
Jordan Kennedy - Win 23-12
Praodus - Loss 12-16


I remember the first time I saw him. I thought he was just another drunken bum without a home, curled up on a bench in that run-down little park off Foxtail Street. He was there for nearly a week, and when he was awake he did little more than mumble to himself. There had been quite a few people like him showing up in recent days; the last war had destroyed many lives, and left many more destitute. I had joined with several other families living in Lowtown; we were banding together as a community to help protect ourselves from the scum that the police didn't catch. We kept an eye on him, but he never moved from that spot... until one day, when my little girl came running home. I was worried at first that something bad might have happened to her, but she called for me to come see Foxtail Park. I walked down the street with her, and when I saw it my breath was taken away. Trees, once half-dead and withering, had been restored to full green life; several children chattered away happily around the old swingset that now ran like the day it was built. The fountain in the center of the park bubbled forth with pure water for the first time in months. And next to the fountain, in the middle of a growing crowd of people, was what appeared to be a small house, with a front porch. There were two chairs, and on one sat Steve Warren, the closest person we had to a community leader. On the other chair sat that man, draped in tattered clothes and disheveled hair, smiling.
Personality: I had the chance to talk with him for a few minutes the first time we met in person. At one point I asked him, "Why have you come to help us, anyway? Not that I don't welcome your presence and assistance, but, I can't help but be curious as to your motives." He furrowed his brow for a bit before answering. "Hmm... I suppose you could say there are many reasons why; a desire to use the power I was given to aid others, a high regard for human life and happiness, sympathy for those in dire need.... several other ideals surrounding a good-natured spirit, perhaps." I shook my head, indicating I'd asked the wrong question. "Well, what I meant was, why are you helping us in particular? There are many more important people that live in other sections of Khazan, who have wealth far beyond our own to protect or power much greater than ours to wield. I mean, you just don't see a member of the Sentinels of Liberty and Justice sitting in on our community meetings to help us decide how to raise the attendance at the monthly pot-luck dinner or how to handle the recent vandalism incidents in the neighbourhood." He started to chuckle, then let out a hearty laugh. "Why, isn't that reason enough for me to be here? I believe you've answered your own question, my friend!"
Strength:

Weak BELOW normal human strength -
can bench press 50 pounds (maybe).
Agility:

Standard Normal human agility.
Body:

Standard Normal human endurance.
Mind:

Superior Highly educated and ingenious.
A smart cookie.
| | |
| --- | --- |
| | A Bit of the Old Magic |
| | |
| --- | --- |
| | A Universe Away |
| | |
| --- | --- |
| | Lights Against the Darkness |
| | |
| --- | --- |
| | Like the Wind |
| | |
| --- | --- |
| | Phantom Leader |
| | |
| --- | --- |
| | Now We Are Strong |
| | |
| --- | --- |
| | Blink of an Eye |