Number 88 by Rhekarid
| | | | | | |
| --- | --- | --- | --- | --- | --- |
| | TEAM: Freelance Villain | | SECTOR: SCIENCE | | KIT CLASS: Avatar |
---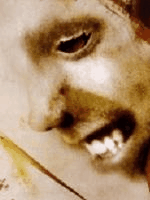 Hall Of Fame!

Survival - 10 wins!

Brutal - 1 fatalaties!
Fight Record
League Wins: 10
League Losses: 2
Out Of League Wins: 0
Out of League Losses: 0
Total Wins: 10
Total Losses: 2
The Puppeteer - Win 9-8
Johnny Ryder - Win 9-4
The Bound One - Win 15-3
Trioxin - Win 15-7
Zoo - Win 14-6
Dalton Freeman - Win 11-6
Bloodclaw - Win 8-6
Jamison, of the ERS - Win 7-5
The Unsubtle: New Ownership - Win 9-8
Jessica Pendleton - Loss 5-7
Mister Clatue - Win 8-7
The End - Loss 10-12

Day 1: Woke up in a small room with blood on the floor. Smelled like mine. Saw a man in white clothes, who shot me in the heart.
Day 2: Woke up again. Room was dark this time, still smelled like blood. Found the door and broke it open. Too many halls outside; got lost. Met a nervous woman in white clothes, got directions from her, ate her skin. Can't remember why. White clothes didn't fit, but I wasn't cold anymore. Route to outside was blocked by many people in helmets and dark clothes. Dying is loud.
Day 4: Woke up again. Clothes were gone, had an itch but arms were bolted to a metal chair. Wounds from bolts in arms were poorly tended; people in white clothes probably not doctors. First man in white clothes came in with a gun, but missed his shot because I broke the chair and used the bolts to nail him to the wall. Killing is loud. Got lost in the halls again and overheard two people arguing about ethics and a bigger word I didn't understand. Learned that mortality is part of humanity, that removing it removes humanity, that removing humanity removes the soul, and that removing the soul makes a human not a human.
Found the room where they were arguing, the one with no head had better-fitting clothes. The one with no heart had a notebook that talked about the body becoming increasingly resistant to things it's exposed to repeatedly, and an uninteresting theory about applying it to life and death by killing and resuscitating a body. Later pages had some sketches and comments about it showing response at 80 times and a guess that it would be more complete at 90. Kept the notebook to keep track of things because my memory is bad. Can't remember earlier than being shot, will start there.
Daaay 555555: Blood blood blood blood blood blood blood blood blood blood blood blood blood blood blood blood BLOOD blood blood blood blood blood blood blood blood blood blood blood blood
Day 6: Woke up again. Outside now, unless the people in white clothes make very good fake trees. Still have clothes this time, and a helmet. Decided the helmet was uncomfortable because of the teeth stuck in it and left it behind. My hands are sore and covered in something that probably used to be people. Smelled my blood nearby, and assumed I should go in the opposite direction. Remembered how to run.
Personality: Day 9: Found a city. Was I already in the city? People in white clothes are here, too. Caught one wearing different colors and took his arms away, but I can't remember why. Mutilation is loud. Don't like it here, but I'm lost and no one will give me directions. Need to learn scream-based language.
Strength:

Standard Normal human strength.
Agility:

Weak BELOW normal human agility.
Slow and uncoordinated.
Body:

Superior Hardy.
Takes punishment like a heavyweight fighter or wrester.
Mind:

Standard Normal human mental resources.
| | |
| --- | --- |
| | Regeneration |
Day 12: Woke up again, in a room full of bodies and a man with white clothes. Door was locked, so I left through the wall. Need new clothes, too many holes in these, but tired of white. Broke hands while leaving, note to self to consider getting gloves to minimize bloodstains on notebook.
| | |
| --- | --- |
| | Hyper-Senses |
| | |
| --- | --- |
| | Closed Mind |
Quattuordecim Dies: Egenus letum. Letum indolentia. Letum adsertor claviger dirus. Cruor, cruor, cruor, cruor, cruor, cruor, cruor, cruor, cruor, cruor, cruor, cruor.
Day 18: Woke up again. Walls are covered in something that might have been cats. Tired of living in flying woman's apartment, set it on fire and left.
| | |
| --- | --- |
| | Leaping |
| | |
| --- | --- |
| | Iron Will |
Day 32: Caught up again in the mountains, found the gun man in a bomb shelter. Left my clothes and notebook outside because the trees kept snagging them. He threw something that made me catch fire after I tore the door off, and it got too difficult to see him after my eyes caught fire. Heard screaming, but can't remember whose it was.
| | |
| --- | --- |
| | Berserker |
Day 36: Met a nice man in white clothes on a hiking trail who assumed I was a simpleton. Tried to teach me to use my fingers more delicately so as not to break things as often.
Day 37: I need a new notebook. This one has too many fingers in it.
| | |
| --- | --- |
| | Decay |
End Day: Empty is the space upon which heart writhes without emptiness within. Empty is the space within outside the outsider's flesh and forever throughout the open chambers of the empty heart. Empty is the space from without time eternal burned into around the withered passage of mortal time internal! He is coming! He is coming! I am coming!
Day 41: Woke up again. Must have wandered into science classroom, as it is full of dissected bodies. Own arm was dissected too; writing is hard. Feel like my blood is trying to say something. Need to find way to give it a voice.
Day 42: Pulled a woman from the street and put my blood in her mouth to see if she could talk for it. Started to say something, but couldn't understand it because her face was melting. A man in a uniform provided a replacement face but she stopped talking before I finished putting the new face in. Blood still itches.
| | |
| --- | --- |
| | Toxic Touch |
Day 46: Passed a store with televisions in the window. Man on the screen talked about a plague in the city, can't remember what plague means. Have been finding many spare teeth lately, will try to trade them for information.