The Unsubtle: New Ownership by Sir Exal
| | | | | | |
| --- | --- | --- | --- | --- | --- |
| | TEAM: The Syndicate | | SECTOR: INDUSTRIAL | | KIT CLASS: Master Training |
---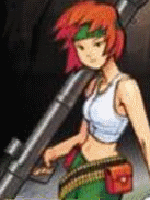 Hall Of Fame!

Survival - 9 wins!

Brutal - 1 fatalaties!
Fight Record
League Wins: 9
League Losses: 3
Out Of League Wins: 0
Out of League Losses: 2
Total Wins: 9
Total Losses: 5
Hero - Win 15-7
Frank & Team Awesome - Win 13-8
Insomnia's Prisoner - Win 8-7
Fuzion - Win 16-4
Machine Nation - Loss 8-9
Hunger of the Circle God - Win 10-6
Flight of the Dreamer - Win 12-6
The End - Loss 8-11
The Storm Crow - Win 14-6
Henchman's Union Local 263 - Win 8-7
Lord Canelaser, Eater of Widows - Loss 10-11
Dangerman: Jack of All Rescues - Loss 9-12
Ravenna Alighieri - Win 7-6
Number 88 - Loss 8-9


Even old villains die. For every twenty bank robbers that kill themselves through their own stupidity or get their asses royally smited by one of the Maniacal Heroes, there's one veteran villain who's been doing what she's been doing for years, and her luck just runs out. Today, that luckless sonovabitch was the woman known as the Unsubtle. She staggered into a dilapidated structure, blood covering her khaki jeans, her red bangs plastered to her forehead from sweat, one of her arms lying limply at her side. The Unsubtle looked quite a bit different than she looked in her heyday, six-seven years ago. Her flaming red hair was cut shorter, her tanktop considerably more conservative; just a side effect of her aging into her older twenties. She had a variety of scars on her arms, and an eyepatch covered the socket of an eye lost in 2006. This is not to say, though, that the seven years of criminal career had changed her view on life; even though she was older, she had never lost any of her lust for destruction nor her elation when blowing up the wall of a bank or committing some other act of extreme larceny.
The Unsubtle found herself staggering upstairs in the building, like a dog looking for a place to flop down or a slowly wandering beheaded chicken. Her wounds bled profusely and every other step left a gory footprint on the floor behind her. She did not know where she walked. Finally, her legs refused to move anymore and she flopped against a wall, groaning. She still clutched an assault rifle in her right hand.
Her collapse attracted the attention of a young gunsmith and burgeoning hitwoman who was scouting the building for use as a snipers' nest. Her name, Lydia Diamond. She recognized the wounded Marauder almost immediately; she had been a devotee of the ex-assassin for years. She ran to the fallen villain and and kneeled over her prone form. Before Lydia even spoke, the Unsubtle looked up at the girl and reached forward, taking the girl in a quick and surprising embrace. (It is utterly possible that the dying chaos-bringer, vision failing, thought she was hugging herself; Lydia looks a bit like the Unsubtle, by Lydia's own admission.) The defeated woman then settled back down, closed her eyes, coughed painfully several times, then finally exhaled one last time and quietly died.
Lydia stood stunned at the sudden appearance and death of a woman whom she saw as an minor idol for a moment. She blinked back several tears. It was only when Lydia tries to look around the room when she realized the implications of what had occurred. The Unsubtle, mortally wounded, found her way to the room Lydia was currently in, an act defying common sense and probability. Providence had to be involved. Put that together with the Unsubtle's dying action, her illogical embrace, and Lydia found there was only one conclusion to come to:
Lydia Diamond was to be the next Unsubtle.
Personality: The woman formerly known as Lydia is nowhere near as talkative nor as witty The Original Unsubtle, a fact that mildly annoys her. Lydia Diamond, in fact, was a bit introverted. However, taking up the mantle of the Unsubtle has seemed to raise her confidence generously. Unsubtle should describe everything about her, not just her actions, she figures. She now takes every step she can to be as vocal as possible in whatever the Unsubtle does, whether knocking over a bank or demolishing a new condo development.
Strength:

Standard Normal human strength.
Agility:

Superior This fighter can dodge, weave and move
with the grace of an Olympic gymnast.
Body:

Standard Normal human endurance.
Mind:

Weak BELOW normal human mental power.
Not the sharpest tack in the drawer.
| | |
| --- | --- |
| | Bang Bang |
| | |
| --- | --- |
| | I Shoot You Down |
| | |
| --- | --- |
| | Bang Bang |
I don't need to tell you that what comes out of the barrel of that colossal baby known as Vitamin T is just as destructive with six times the boom, right? I didn't think so.
| | |
| --- | --- |
| | You Hit The Ground |
Have you ever had a bullet in you? Neither have I, but from what I've read, it hurts like a bitch. People certainly scream enough for it to hurt that badly. Personally, I'm smart enough not to ever have gotten shot, so I'm not going to worry.
| | |
| --- | --- |
| | Bang Bang My Babies Shoot You Down |
I've been using guns all my life. I'm talented, like scary talented. The bullets go where I want them to go, it's that simple. I can shoot an entire clip into the same hole. And outside, all that training you've had inside goes out the window as you have to think about seven different factors indoor shooting doesn't use. And then there's aiming while moving, which even I'm not terrific at. Then again, when you've got the firepower I have, sometimes you don't need the best aim.
| | |
| --- | --- |
| | New Ownership |