Mod: Master of Disguise by Mr.S
| | | | | | |
| --- | --- | --- | --- | --- | --- |
| | TEAM: Solo Hero | | SECTOR: INDUSTRIAL | | KIT CLASS: Inventor |
---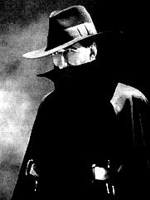 Main Event Winner!

Hall Of Fame!

Survival - 11 wins!
Fight Record
League Wins: 11
League Losses: 2
Out Of League Wins: 0
Out of League Losses: 2
Total Wins: 11
Total Losses: 4
Murray's Pawn Shop - Win 16-7
10 Swords - Win 16-6
Mita Korin - Win 15-6
Ire - Win 14-6
The Unsatisfied Double - Win 10-7
Try Honesty - Loss 10-14
Praodus - Loss 8-18
Si Xing - Win 13-5
Discriminals: Episode 7 - Win 12-10
Prince of Never - Win 13-12
Mordekai - Win 16-9
The Perfectionist - Win 16-9
Corte Con Claire - Win 15-12
Prince of Never - Loss 13-18
Glaucon - Loss 13-21


An explosion rocked the building, causing the alarms to blare a warning. A warning that was obviously too late, thought the commander of the base, and the brains behind the current operation. He knew what was happening, and there was nothing he could do to stop it. The monitors lining the wall showed nothing, not a single thing that could have set off that explosion deep in what was supposed to be a nigh impenetrable base. Wait... a blur of black went by one of the cameras...or was it just his imagination? No, it was.... in a private sector...there...a man walking and peering around cautiously. Going to his desk he pushed a button activating the intercom system and yelled into it, "Security team alpha, bring me the man in sector 69!" After that all he could do was wait and watch as the man apparently having intercepted the radio signal looked panic and tried to flee. Seconds later 3 guards came running by in the direction the man had fled. A few seconds ticked by and the three guards appeared holding the man in question. His head hung as if he had been knocked senseless. "So this is the supposed great Master of Disguise?" the man intoned drolly. The caught man was hauled in by two of elite guards and stood before the commander of the base. "So Mod we finally meet," he laughed. The helpless man squirmed in the grasp of the guards and screamed out, "I am not Mod, my name is Moe!" "What are you talking about?" The commander just laughed, "Yes I suppose you would try to say that. Tell me then, what were you doing in sector 69? That is a private sector and I don't' believe you have the authority to be there." The man paused and shakily replied, "the door had been opened and I was investigating it, I am security after all." The commander looked over the man quivering in front of him and had to admit he did look like a security officer. "Nice try Mod, but it isn't going to work, Guards!! Kill that man!" the commander ordered. Suddenly the commander had a very strange tickling sensation in his throat and a loss of breath. Putting his hand to his throat he found a dart had pierced all the way through it, and then his knees gave out. The last thing he saw as he fell we the two guards blinking out of existence and the security guard melt into a black clad figure with an extra large black fedora on his head and a black scarf around his face and neck. He took off his hat, bowed, and said, "pleasure to make your acquaintance commander, name is Mod."
Personality: As the commander gasped his last breath, The Master of Disguise allowed himself a brief moment to smile in satisfaction. "Yet another threat to the innocent people of Khazan taken care of," he thought. But a moment was all he got, an alarm sounded and he knew his biggest challenge was still ahead. Getting into a base by the element of surprise was easy he knew, getting out of an alert base was something altogether harder. First things first he decided; putting his hands to his belt he did a quick scan of the commander and just as quick as that, looked just like him. "Got to love holographic projectors", he mused. Going to the consol he punched the button on the COM there and shouted into it in a voice that was a dead on impression of the commanders, "What is going on Report!" Mod smiled to himself, "he might just get out of this one easy," he thought. That was when the elite guards came in rushing in. He cursed himself for not remembering the commander's personal guards. As soon as they entered the room, Mod was already moving, knowing it wouldn't take them long to figure out what happened with the commanders dead body laying right there on the ground. Pivoting towards the window already having scanned it with his special contact lenses earlier when the commander was talking to him, he fired an exploding dart into what he had determined to be the weak spot in the window and it shattered outward in a dazzling display. Mod wasted no time in going through the now open window. He adjusted the traction on his boots for grip and had them give a boost that allowed him to soar across the 20 feet to the rooftop adjacent to the commander's room. "Out of the fire but back into the frying pan, now to get the heck outta here," thought Mod, as a pair of guards came around the corner. Dodging to a slight alcove he quickly activated his holographic projector to fill in the niche, and just in time. The pair went running right by him chasing a figment he had sent off. Making sure they were gone, he changed his appearance to that of one the guards and started to run back the way they came. Sure enough there were 5 more guards waiting around the corner. He put on an appropriate look of wildness and gave a garbled but understandable report to whom he had surmised was the leader of this little group. He had guessed right, the men started towards the way he had come. He purposely fell behind and only after a few steps he was able to break away. He knew he didn't have too much time before they figured out the ruse, so he increased the traction of his boots again and started running, as fast as an Olympic runner, maybe a little faster. He was close to his goal now, only one guard looking the other way but with a phone in his hand stood in his way. After thinking for a split second he chose to go over instead of through the guard. Calling the jump boost from his boots again, he leaped at the wall well above the head of the guard and used his gloves to stick to the wall. "Nifty things these," Mod thought. Crawling up as fast as he could manage safely but quickly, he made it to the top without being spotted by the 4 separate patrols that were around the area, probably thanks to his projector helping him blend into the wall. Close to the top he used one of the many tools in his gloves to not divert the power of the electrified barbwire, but to cut it as well. Once over it was Childs play to leap out from the wall and use his Coat to parachute his way down into the neighboring forest...and then he was away. Mod yawned and allowed himself a smile, " all in a nights work," he mused.
Strength:

Superior The pinnacle of human strength.
Can bench press 1000 pounds.
Agility:

Standard Normal human agility.
Body:

Standard Normal human endurance.
Mind:

Superior Highly educated and ingenious.
A smart cookie.
| | |
| --- | --- |
| | The Mind |
| | |
| --- | --- |
| | The Mind |
| | |
| --- | --- |
| | The Boots |
| | |
| --- | --- |
| | The Boots |
| | |
| --- | --- |
| | The Gloves |
| | |
| --- | --- |
| | The Contact Lenses |
| | |
| --- | --- |
| | The Belt |