Selene Frostfire by Lawman
| | | | | | |
| --- | --- | --- | --- | --- | --- |
| | TEAM: Solo Hero | | SECTOR: UPTOWN | | KIT CLASS: Empathy |
---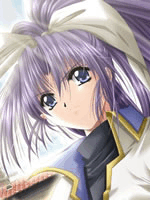 Hall Of Fame!

Survival - 8 wins!
Fight Record
League Wins: 8
League Losses: 3
Out Of League Wins: 0
Out of League Losses: 0
Total Wins: 8
Total Losses: 3
Miss Mary Sue - Win 12-7
Pulmonary Archery - Loss 8-9
Silent as the Grave - Win 11-8
The Playground King - Win 14-5
Nathen DiCapelli - Loss 11-12
Stillwater Flood - Win 15-10
Itanius - Win 11-8
Carnivale - Win 12-9
Constantine - Win 9-8
Discriminals:A Love Story - Win 11-5
Fiona - Loss 8-10


[Tevar Escort Agency, caravan train enroute to Ashendale from Almagardo Prime] "God, I hate the mountain trails," I told myself as the carriage rocked and lurched. For the third time during the trip, my lunch nearly escaped my stomach. "Aye, Who'd have thought it'd happen? If I knew the part of the Great Almagardo Highway leading to Ashendale was going to be closed off due to the rockface collapse three days ago, I'd have sooner embarked on this journey on foot," added my dwarven friend, Carl Bregan. "By Runehammer, I pray all this shaking doesn't smash mah bottle of ale... hell!" The caravan probably hit a rut, as the entire vehicle nearly reared up like a bucking bronco, throwing the passengers off-balance and scattering luggage. Bregan's bottle flew from his grip and hit me squarely on the head, and at least it didn't smash open. "Thanks pal," the dwarf took back his bottle of ale while giving me a pat on the head. "Don't mention it..." I replied unsteadily, the impact to the head made me feel more like puking. "Your human friend there, is she okay?" Bregan pointed to a young human female sitting in a corner, who appeared to be the only one undisturbed by the bumpy ride. She looked young, probably not even twenty-one yet, but her eyes seemed to sparkle with a wisdom that betrayed her age. Didn't look like much of a fighter at a first glance, dressed in a simple tunic and slacks and lacking any obvious forms of armour - though the elaborately-crafted longsword clutched in her hands - delicate-looking, but maintaining a strong grip, along with the fire that seemed to emnate from her soul would tell the discerning mercenary or royal guardsman that she isn't someone to be trifled with. "Well, she's not really my friend - I don't even know her. But it was thanks to her that I managed to get out of trouble with those drunken thugs at the Tevar Guildhouse unharmed. It's a small world - the both of us happened to be heading for the same place, that's why she's here." Bregan nodded. "But why would she want to help you?" I shrugged as I replied, "Well, maybe because she thought it was the right thing to do? We live in a time of great treachery, but it is in such dark times that many heroes are born... and she's definitely one such hero." I inched my way towards her and sat down, trying not to sit TOO close. "Y'know miss, about your help earlier today - I can't thank you enough." She simply looked at me straight in the eye and replied curtly, "You're welcome." I swallowed hard, unsure whether to try to engage in conversation or just go on minding my own business. I chose the former - perhaps by engaging in a conversation it can keep my mind focused on something else other than the feeling of motion sickness. "I didn't get your name, miss - I'd at least like to know the name of my benefactor." As expected, her reply was short and sweet. "Selene Frostfire." Of course, it was only right for me to introduce myself as well, but before a word could leave my mouth, she continued, "and you must be the half-elven scholar, Gelriar Messias." I could only ask her, "How did you know?" For once, a smile dawned on her face as she reached into her backpack and retrieved a book. I instantly recognized it as a copy of my books entailing my studies on the Ancients, their way of life and lost technology. "You dropped it, I was intending to return the book to you, but you boarded the caravan so quickly..." It was when I asked her, "Since you realized we were passengers on the same caravan, so why didn't you return it?" And back came her reply, "I was reading it - so, is it considered sold then?" I shook my head empathetically. "You can keep the book - you've earned it. As far as I'm concerned, my mission is to make sure every institution of higher learning in Almagardo has a copy of my latest book. But, I would like to know how you found this book." Selene flipped through the pages of the book once more before she gave her comment, "It's good - possibly one of the most detailed studies I've read about the Ancients' history. Not many people can tell apart the historical facts from the myths about the Ancients, and I see your books did just that." I was impressed by her knowledge - there was obviously so much more to her than meets the eye. Our conversation was cut short as the caravan came to a halt. "Something's wrong here, obviously," my friend Bregan - who had been quiet throughout, finally butted in. Hearing quite a commotion outside by the caravan guards, we decided to investigate. The narrow mountain trail was blocked by some burnt-out wagons, arranged together as if deliberately to form some sort of barricade. "By the Gods..." the caravan master gasped. "Aren't these the remains of an Orionis Logistics Inc. convoy? The company's crest on one of these is undeniable." Selene narrowed her eyes as she looked at the wreckage, and then scanned the surrounding ridge. "Looks like the blockage of the highway was no 'accident'... It's a deliberate act – it's to force supply convoys to take the mountain passes, which are less well-patrolled than the highways. At any rate, we don't have to wait too long for the culprits to show up..." That being said, with one swift fluid motion, she drew forth her sword, its blade shimmering under the moonlight. The blasting of a war horn signaled the arrival of an orc raiding party, complete with their goblin and troll allies, who came charging down from the surrounding ridge. "Well, time to kick meself some orc butts," Bregan mused as he unhooked his battle axe from its carrying harness. Pandemonium ensues as a battle raged between the orc raiders and caravan defenders. Thanks to Bregan and Selene, we were fending them off pretty well. With two quick strikes from my daggers, I felled an orc warrior, and another. Selene, for the most part, almost seemed to be playing around with them, felling even trolls with dazzling effortlessness. So mesmerized was I by the way she fought that I failed to notice a troll looming from behind. From the corner of my eye I saw its hand swinging towards me, and instinctively made a dive for the ground – a split-second too late, and I took a glancing blow to the shoulder. The impact threw me off my feet and my back slammed heavily against one of the caravans; but it could've been much worse if I took a direct hit. Reeling from the blow, a raised my head to get a glimpse of my attacker - standing over me was possibly one of the largest trolls I've ever seen. With a menacing growl, it raised another hand – this one clutching a makeshift stone club. I closed my eyes as I felt the rush of air as its club made as the troll aimed a downward strike for my head, and braced myself for the imminent end. But the blow never found its mark. Opening my eyes, I saw that Selene Frostfire standing before me, with her sword parrying the troll's club. Leaping backwards to avoid another sweeping blow from the monstrosity, she spring-boarded herself off a caravan, and dealt the troll a mighty blow to the head, killing it instantly – or as long as it takes for a creature of such low intelligence to realize it was dead, as it stumbled backwards, flailing wildly at the air in a desperate attempt to cling to its life, before it hit the loose shale with a resounding crash, Death having finally claimed the creature. It was at this point their leader felt that they had bitten off more than they can chew, as he ordered a retreat of the remaining orcs, who promptly scurried up the ridge and disappeared into the night. "Looks like they found the wrong convoy to mess with," the caravan master said as he assessed the situation. Several of the guards were wounded, one rather badly, but it wasn't something a few clerics who happened to be traveling with them couldn't fix. "At least it'll be quite a while before they can regroup and make another raid like this." Selene Frostfire offered me an outstretched hand. "Thanks," I tried to hide the pain of my aching shoulder, trying to smile but instead showing a grimace. "How'd learn to fight like that anyway?" I asked. "Even the legendary Drey Lightseeker of the Knights of Virtue would've been impressed." Pulling me to my feet by my good arm, she replied, "The same thing that drives you... I too, would consider myself a perpetual student. But while books and literature are the subject of your studies..." she paused briefly, flashing me a smile. "...I major in swords and spells."
Personality: As the caravan continued to roll, we continued our conversation. Thanks to the healing spells from a helpful cleric, my shoulder was no longer aching, but only somewhat numb. "I am not one to go around boasting of my background - because I'd rather not be associated with my family background if I could help it." she looked at me straight in the eyes to make sure I was paying attention. "I am the youngest child of the general, Stravas Frostfire." My jaw went slack as I heard her mention the name - could she really be that general's daughter? "...and also the only daughter. My pursuit for self-perfection started out as a child's dream - my father groomed my brothers in hopes that they would one day become great military leaders, so much so that he never had any time for me. I was only six or so, and at that point in time, all I wanted was a father's affection - something he never gave me." Pausing to take a deep breath, she continued, "and so this idea came into my mind - perhaps, if I were to do what my brothers do, then perhaps my father would take notice of me." That was something new - from her, I had learned about another side of the famous general, one that few knew, and from his own child, no less. "Inititally, he didn't approve of me taking up a sword or casting spells... come to think of it now, he probably thought of me as the type whom he'd sooner marry off into some rich and powerful family the moment I came of age." I was tempted to tell her, "Come to think of ir, you do have this daddy's girl look to you..." and gave in to the temptation I did. She punched me lightly on the arm in response; "Don't call me that, I don't take too nicely to it," she said, an eyebrow arched in slight annoyance. "But, I had my ways of studying - I picked up swordplay from my relatives in the army, and fought snakes and cave rats for practice. I sneaked spellbooks out of the family manor's library, and went to the forests to practice the art of spellcasting. But before I knew it, my innocent dream of impressing my father had matured into a quest for personal perfection, as I transcended one barrier after another." The caravan finally stopped shaking as we left the mountain trail and returned to the highway, having successfully detoured the blocked area. Glancing outside, I could see fields of undulating greenery - farmyards and orchards and pastures. "And that is why I don't wish to be associated with my family background... but, as one can expect, eventually my father found out my abilities, and try did he to induct me into the army. I resisted - I find the army too rigid for my liking; and all their doctrines about regiments and discipline - they turn you into drones. A good warrior doesn't really need this sort of thing to make him an effective fighter... due to conflicting philosophies, I eventually ran away from home." "So, what do you work as?" I asked. "A mercenary," she replied curtly. "It's definitely a better outlet for my abilities than the army." I rubbed my head, trying to find the correct words, "Pardon me, but you speak like a learned person." She just shrugged. "Well, academic knowledge is but an added incentive. I've associated myself throughout my time with many renowned men and women of learning, and most of them are only happy to impart their knowledge to me - just like you, their vision is to make sure everyone receives the gift of knowledge. But while most swordslingers have little patience for academic studies, I absorbed this knowledge, knowing that this is also part of a balanced learning process. It's just that while others gain knowledge by burying their heads in textbooks, I gain mine through swords and spells." The bells sounded as the caravan came to a stop in the Ashendale depot. "Well, looks like we part ways from here - I'll be heading for the Ashendale University to hold a seminar and promote my latest book. I'm glad to have met someone like you - you're a rare gem in this world." Selene Frostfire nodded. "Same here, and I have a bounty from the Hunters' Consortium to collect here. Good luck, and godspeed!" -- "And so on this day the scholar Gelriar Messias met the heroine Selene Frostfire, and although they only spent a day together, the friendship and understanding that was forged between them would last far longer, and as fate would have it, this would not be the last time the paths of these two great heroes in their own right would cross; thus ends the tale," the bard Morianna Bladesinger finished the story with a curtsy of swanlike grace before the caliph's courtiers, who marked their approval of the tale with a round of thunderous applause.
Strength:

Weak BELOW normal human strength -
can bench press 50 pounds (maybe).
Agility:

Superior This fighter can dodge, weave and move
with the grace of an Olympic gymnast.
Body:

Standard Normal human endurance.
Mind:

Superior Highly educated and ingenious.
A smart cookie.
| | |
| --- | --- |
| | Sword of Frostfire |
| | |
| --- | --- |
| | The Arcane Arsenal |
| | |
| --- | --- |
| | Frostfire Swordplay, I |
| | |
| --- | --- |
| | Frostfire Swordplay, II |
| | |
| --- | --- |
| | Frostfire Swordplay, III |
| | |
| --- | --- |
| | Mage Shield |
More shots were fired, narrowly missing Selene by the inches. Deftly waving her sword about, Selene parried a relentless onslaught of gunfire, sending some of the rounds back at the shooters, taking them down with their own projectiles.
"This is getting interesting," she thought as six soldiers leapt down from the nearby boulders, spears poised to make a downward thrust. Intoning the power words for a protection spell, she barely completed her spell in time as the men's weapons broke on an invisible wall of force surrounding her. More guns were fired on her, with similar results as the slugs seemingly bounced off in midair, an inch away from her body.
"Don't force me to play rough..." Selene said as she began weaving a Meteor Strike spell.