I know I said I'd post some Skaar, but first I have to post the best comic I've read in ages....
Savage Dragon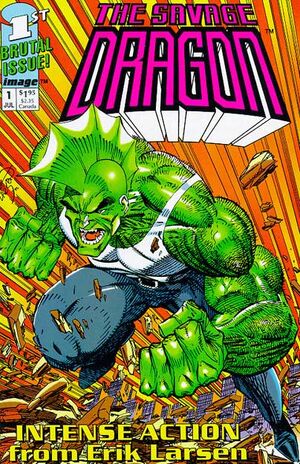 The other day when I downloaded a load of Savage Dragon comics off PSPISO, I was amazed at what I saw. The comic is essentially, for people who want to read a more mature comic but don't want to start reading Vertigo. Savage Dragon is a green finned super-strong amnesiac, who remembers waking up in a burning field. He is part of the police force in Chicago and battles the superfreaks(the super villians of Chicago).
I haven't read that much but I will start posting more info on him and his universe. Oh and by the way he is and Image Comic and is one of the two Image comics still written and drawn by its creator(the other being Spawn).
And everyone I noticed my blog isn't the most viewed anymore, so lets change that.
Darn you Marvel Man, I shall make my blog the most viewed again.