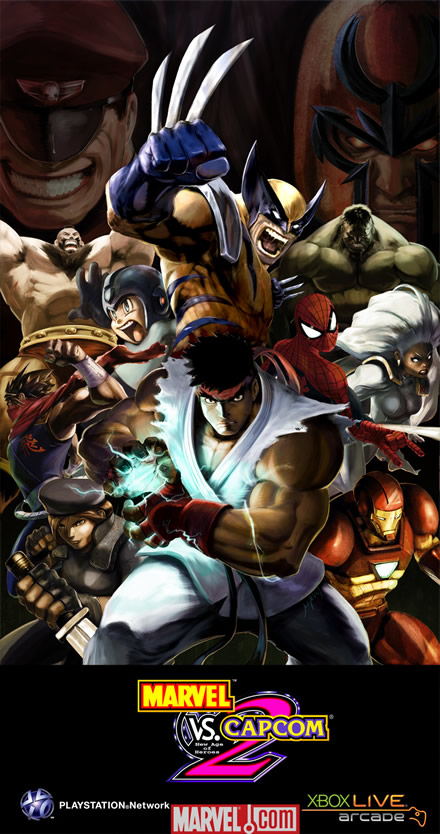 The second most awaited video game of the year is finally coming out. Mainly though, I think it is just a reproduction of Marvel vs Capcom 2 for the PS2. The game will feature an even bigger line up of heroes, and villains to play as in the game. Here is the link that shows all 56 playable characters in the Game
The game has been announced on Xbox Live and on the PS3 network that it will be available very soon, for both consoles. I myself can't wait for this to come out on the box.
What I don't get is that they added bone-claw and adamantium Wolverine. Whats the point in that
.
Don't worry though, I will add more info on the game when I find some. This is only the start of my Marvel vs Capcom blog.(The other ones don't count).