| | |
| --- | --- |
| Character sourced from: Toons | |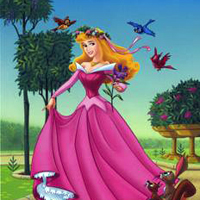 Princess Aurora
CBUB Wins: 1
CBUB Losses: 2
Win Percentage: 33.33%
Added by: agustinaldo
Read more about Princess Aurora at: Wikipedia
Official Site: Disney
Sleeping Beauty is a 1959 American animated film produced by Walt Disney and based on the fairy tale "La Belle au bois dormant" by Charles Perrault. It was released to theatres on January 29, 1959 by Buena Vista Distribution. The sixteenth animated feature in the Walt Disney Animated Classics series, it was the last fairy tale produced by Walt Disney (after his death, the studio returned to the genre with 1989's The Little Mermaid) due to its initial box office disappointment.
The film was directed by Les Clark, Eric Larson, and Wolfgang Reitherman, under the supervision of Clyde Geronimi. The film was based on the fairy tale Sleeping Beauty by Charles Perrault, with additional story work by Joe Rinaldi, Winston Hibler, Bill Peet, Ted Sears, Ralph Wright, and Milt Banta. The film's musical score and songs, featuring the work of the Berlin Symphony Orchestra, are arrangements or adaptations of numbers from the 1890 Sleeping Beauty ballet by Pyotr Ilyich Tchaikovsky.
Sleeping Beauty was the first animated feature to be photographed in the Technirama widescreen process. The film was presented in Super Technirama 70 and 6-channel stereophonic sound in first-run engagements. Only one other animated film, Disney's The Black Cauldron, was shot in Technirama.
After many childless years, King Stefan and Queen Leah welcomed the arrival of their daughter, Aurora. The newborn Princess Aurora is named after the Roman goddess of the dawn because she fills the lives of her mother and father, King Stefan and Queen Leah, with sunshine. While still an infant, she is betrothed to the also-young Prince Phillip, son of King Hubert, so that the kingdoms of Stefan and Hubert will be forever united. At her christening, the Three Good Fairies Flora, Fauna, and Merryweather arrive to bless her. Flora gives her the gift of beauty while Fauna gives her the gift of song. Before Merryweather can give her blessing, the wicked fairy Maleficent appears, expressing disappointment in not being invited to Aurora's christening ceremony and curses the princess to die when she touches a spinning wheel's spindle before the sun sets on her sixteenth birthday. Maleficent leaves, and Merryweather is able to use her blessing to weaken the curse so that instead of death, Aurora will fall into a deep sleep until she is awakened by true love's kiss. Though King Stefan decrees all spinning wheels in the kingdom burned, the Three Good Fairies know Maleficent's curse cannot be stopped that easily and devise a plan to protect her. With the king and queen's consent, they disguise themselves as peasant women and sneak Aurora away with them to a woodland cottage until her sixteen birthday lapses, passing themselves off as her aunts and swearing off magic to conceal themselves.
Regular play Record:
| Result | Opponent | A Score | | B Score |
| --- | --- | --- | --- | --- |
| Loss | Mulan | 21 | to | 54 |