| | |
| --- | --- |
| Character sourced from: Gaming | |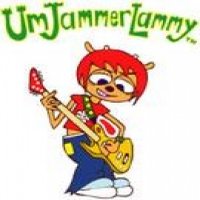 Lammy
CBUB Wins: 0
CBUB Losses: 1
Win Percentage: 0%
Added by: Z451
Read more about Lammy at: Wikipedia
Official Site: Sony
is a rhythm video game developed by NanaOn-Sha and published by Sony for the PlayStation video game console. It was first released in Japan on March 18, 1999, and was later released in North America on August 17, 1999 and in Europe around September 1999. It has since been re-released in Japan twice - first on April 12, 2001 under the PlayStation the Best line, and again on March 28, 2002 under the PSOne Books line. UmJammer Lammy is a spin-off of PaRappa the Rapper, also released for the PlayStation. On September 1, 2009, the ESRB has rated the game for release on the Playstation Network for PlayStation 3 and PSP; the game was released on PlayStation Network on September 30, 2009.
In a joint creation with Namco, Sony of Japan released an arcade version of UmJammer Lammy which features updated visuals and a differing song list. Furthermore, similar to Konami's Guitar Freaks series, the game boasts a guitar-shaped specialty controller which gives the player a better sensation of playing a real guitar.
UmJammer Lammy stars an anthropomorphic lamb named Lammy, a member of the band MilkCan along with her other anthropomorphic friends Katy Kat and Ma-san. Lammy is the guitarist, with Katy Kat as the vocalist, the bass player, and the band front-person, while Ma-san is the drummer.
UmJammer Lammy opens with a nightmare Lammy has of being late for a gig, running to the stage door and ending up on stage at the last second, only to find Chop Chop Master Onion, the sensei from PaRappa 1, at the microphone. He then leads Lammy through a song whose lyrics foreshadow the events that unfold across the rest of the game. At the end of the song, Chop Chop asks Lammy what she is playing, she then realises her guitar is actually her vacuum cleaner. Lammy begins to panic, as she believes she is nothing without her guitar, but Chop Chop explains that she doesn't need her guitar to be cool — "I lost my dojo, but the dojo remains in my mind. It even has a casino. Dojo, casino, it's all in the mind.". Thus, whenever Lammy sees or hears a reference to gambling, she recalls that "My guitar is in my mind!" and she adapts whatever task she must perform into invisibly playing the guitar, therefore becoming confident again. Note that this is the only level in the game which is never available for multiplayer play of any kind. (It also can't be played by Parappa, although a Parappa mix of the song appears on the soundtrack.)
No match records for this character.