| | |
| --- | --- |
| Character sourced from: Gaming | |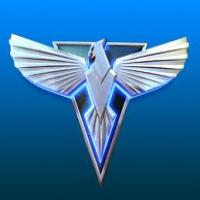 Allied Forces
CBUB Wins: 0
CBUB Losses: 0
Win Percentage: 0%
Added by: ViceCityMobster86
Read more about Allied Forces at: Wikipedia
Official Site: Electrionic Arts
Command & Conquer: Red Alert is a real-time strategy computer game of the Command & Conquer franchise, produced by Westwood Studios and released by Virgin Interactive in 1996. The second game to bear the "C&C" title, Red Alert is the prequel to the original Command & Conquer of 1995, and takes place in the early history of the alternate universe of Command & Conquer when Allied Forces battle an aggressive Soviet Union for control over the Europe mainland.
It was initially available for PC (MS-DOS & Windows 95 versions included in one package), and was subsequently ported to PlayStation. The PlayStation version was also re-released as a download on the PlayStation Network for PSP and PS3.
Red Alert was praised for its user interface, which claimed to be more developed than the competing games of its time. Players could queue commands, create unit groups that could be selected by a number key, and control numerous units at a time. The game was known to be easy to control, simple to learn and responsive to users' commands. It also featured two factions that had differing styles of play. Red Alert is also hailed as one of the first games to feature competitive online play. The single player campaign also received high praise for its detailed story line and missions, which often required the player to defeat the enemy with various sets of circumstances before continuing. The single player campaign was also complemented by live action cinematic sequences that are a feature of all Command & Conquer RTS games since the original, except for Generals when EA Games bought Westwood (the original creator of the Command & Conquer series) and failed to uphold the tradition.
The game balance between the forces of the Allied and Soviet armies differed from other games at its time. Like the 'rock-paper-scissors' balancing of modern games, Red Alert required each player to use their side's strengths in order to compensate for their weaknesses. This stood in contrast to games such as Total Annihilation or Warcraft II: Tides of Darkness, in which both sides had units with similar abilities and relied instead on outnumbering or possessing a better balanced force than their opponent.
No match records for this character.
No match records for this character.