| | |
| --- | --- |
| Character sourced from: Gaming | |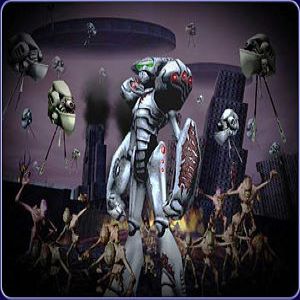 Rikti
CBUB Wins: 0
CBUB Losses: 0
Win Percentage: 0%
Added by: SSJRuss
Read more about Rikti at: Wikipedia
Official Site: NCSoft
City of Heroes (CoH) is a massively multiplayer online role-playing game which was developed by Cryptic Studios and published by NCSOFT. The game was launched in North America on April 28, 2004, and in Europe by NCsoft Europe on February 4, 2005, with English, German and French servers. In the game, players created super-powered player character that could team up with others to complete missions and fight criminals belonging to various gangs and organizations in the fictional Paragon City.
Twenty-three free major updates for City of Heroes were released before its shutdown. The final live update, "Where Shadows Lie", was released on May 31, 2012. On August 31, 2012, NCsoft terminated its Paragon Studios development team, ending all production on City of Heroes
In April 2019, source code capable of running a City of Heroes server was distributed widely. This made it possible to create City of Heroes servers outside the direct purview of NCSoft and revived interest in the game, which by then had been out of development for more than six years. As of August 2020, NCSoft has not moved to have servers based on this source code shut down.
On October 31, 2005, the game's first sequel, City of Villains (CoV), was launched, allowing players to play as supervillain. The stand-alone expansion pack did not require City of Heroes to run, but if the user had both games, content was added to the City of Heroes side of game play. On July 16, 2008, NCsoft merged the two games' content together. Thus, a player who only owned City of Heroes could now play City of Villains, and vice versa. Prior to this, a purchase was required to access either game's content, but they were linked by one account and subscription fee.
No match records for this character.
No match records for this character.