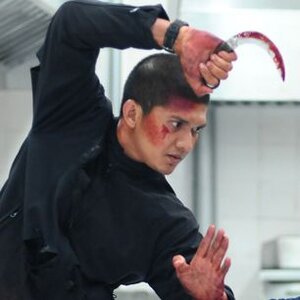 Rama
CBUB Wins: 0
CBUB Losses: 0
Win Percentage: 0%
Added by: patrickthekid
Read more about Rama at: Wikipedia
Official Site: XYZ Films
The Raid ( ) is a 2011 Indonesian action-thriller written, directed and edited by Gareth Evans. The film stars Iko Uwais, who previously worked with Evans in another action film, Merantau, released in 2009. In the film, an elite squad is tasked to infiltrate a high-rise building run by a ruthless drug lord located in the slums of Jakarta; among them is Rama (played by Uwais), a rookie member of the team.
After its world premiere at the Toronto International Film Festival (TIFF), The Raid received positive reviews from critics. The name of the film was changed to The Raid: Redemption in the United States as distributor Sony Pictures Classics could not secure the rights to the title; it also allowed Evans to plan out future titles in the series. The US release of the film features a film score composed by Mike Shinoda and Joseph Trapanese. It was released in the United States on DVD and Blu-ray Disc on 14 August 2012.
A sequel, The Raid 2, was released in 2014. Both films showcase the traditional Indonesian martial art of Pencak Silat, with fight choreography led by Uwais and Yayan Ruhian. A third film was considered but Evans decided not to go forward with the project.
Tama calls in reinforcements and the team is brutally attacked. Thugs snipe two officers guarding the perimeter, eliminate two more in the van, and ambush the officers patrolling the first five floors. Cutting the lights, Tama announces over the PA system that the officers are trapped on the sixth-floor stairwell, and that he will grant permanent free residence to those who kill the intruders. In the darkness, the remaining team members are ambushed by shooters from above, and almost completely wiped out. Prior to the gunfight, Wahyu confesses to Jaka that he staged the mission so he can eliminate Tama, who is in league with corrupt police officials, including himself. The mission is not officially sanctioned by police command; nobody at HQ knows their location and there is no hope for reinforcements.
No match records for this character.