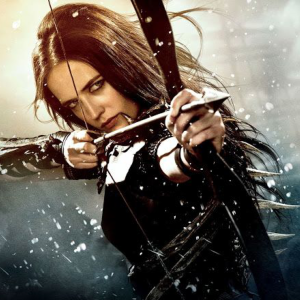 Artemisia
CBUB Wins: 0
CBUB Losses: 0
Win Percentage: 0%
Added by: Venom 2009
Read more about Artemisia at: Wikipedia
Official Site: Warner Bros.
300: Rise of an Empire is a 2014 American epic action film written and produced by Zack Snyder and directed by Noam Murro. It is a sequel to the 2007 film 300, taking place before, during, and after the main events of that film, and is loosely based on the Battle of Artemisium and the Battle of Salamis.
The cast includes Lena Headey, Peter Mensah, David Wenham, Andrew Tiernan, Andrew Pleavin, and Rodrigo Santoro reprising their roles from the first film, alongside Sullivan Stapleton, Eva Green, Hans Matheson, and Callan Mulvey. It was released in 3D and IMAX 3D on March 7, 2014. The film's score was composed by Junkie XL.
The film was released to mixed reviews, with critics praising the action sequences, music, cinematography, visual effects and Green's performance but criticizing the story and overstylized gore. It grossed over $337 million worldwide from a $110 million budget.
As Xerxes's forces advance towards Thermopylae, Themistocles meets with the council and convinces them to provide him with a fleet to engage the Persians at the sea. Themistokles then travels to Sparta to ask King Leonidas for help, but is informed by Dilios that Leonidas is consulting the Oracle, and Gorgo is reluctant to side with Athens. Themistocles later reunites with his old friend Scyllias, who infiltrated the Persian troops and learned Artemisia was born Greek, but defected to Persia as her family was raped and murdered by Greek hoplite. She was taken as a sex slave and subsequently left for dead in the streets. She was rescued and adopted by a Persian emissary. Her lust for vengeance gained the attention of King Darius and he made her a naval commander after she killed many of his enemies. Themistokles also learns that Leonidas has marched to fight the Persians with only 300 men.
No match records for this character.
No match records for this character.