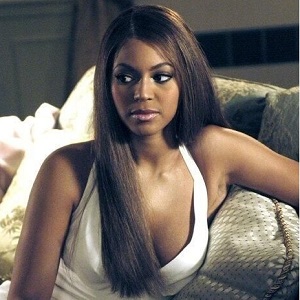 Xania
CBUB Wins: 2
CBUB Losses: 2
Win Percentage: 50.00%
Added by: Bergy_Berg
Read more about Xania at: Wikipedia
Official Site: Sony Pictures
The Pink Panther is a 2006 American comedy–mystery film and a remake of The Pink Panther franchise, marking the tenth installment in the series. It is also the first Pink Panther film to be released since Son of the Pink Panther released in 1993. In this film, Inspector Jacques Clouseau is assigned to solve the murder of a famous football coach and the theft of the famous Pink Panther diamond. The film was directed by Shawn Levy, stars Steve Martin as Clouseau and also co-stars Kevin Kline, Jean Reno, Emily Mortimer, and Beyoncé Knowles.
The film grossed $159 million worldwide. The Pink Panther was theatrically released on February 10, 2006, and was released on DVD and Blu-ray on June 13, 2006. A sequel was released on February 6, 2009.
Chief Inspector Charles Dreyfus recounts a soccer match between France and China: French coach Yves Gluant arrives wearing the priceless Pink Panther diamond ring, and embraces his girlfriend, pop star Xania. After France wins the game in sudden death, Gluant is killed by a poison dart, with the Pink Panther diamond nowhere to be found.
Eager to win the Légion d'honneur, Dreyfus promotes clumsy small-town policeman and "village idiot", Inspector Clouseau, to the rank of Inspector and assigns him to the Pink Panther case. Dreyfus assembles a secret team of top investigators to actually crack the case, allowing Clouseau to draw media attention as the public face of the investigation. Dreyfus assigns Gendarme Gilbert Ponton as Clouseau's assistant to keep Dreyfus informed of Clouseau's actions. Ponton befriends Clouseau, who falls in love with secretary Nicole Durant.
No match records for this character.