| | |
| --- | --- |
| Character sourced from: Toons | |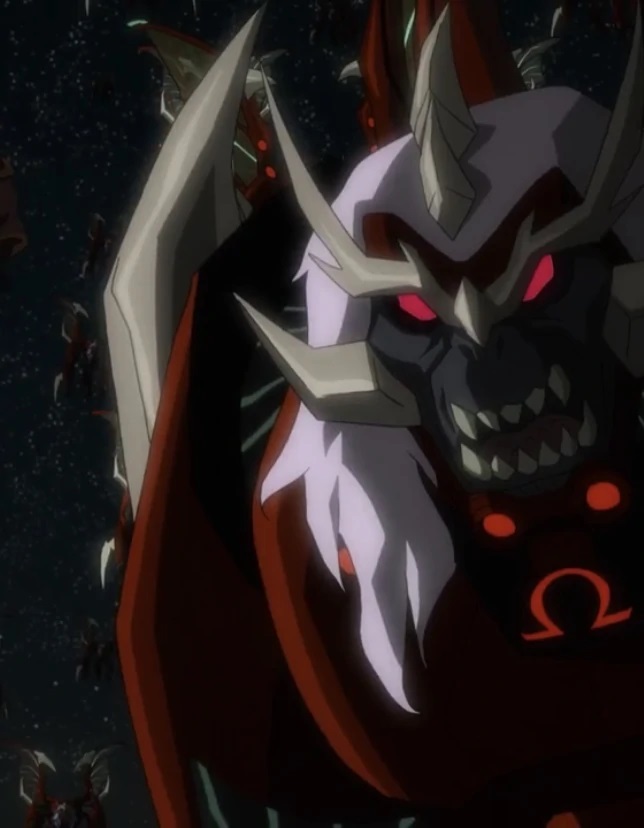 Paradooms
CBUB Wins: 0
CBUB Losses: 1
Win Percentage: 0%
Added by: Bergy_Berg
Read more about Paradooms at: Wikipedia
Official Site: DC Comics
Justice League Dark: Apokolips War is a 2020 American direct-to-video adult animated science fantasy superhero film produced by Warner Bros. Animation and distributed by Warner Home Video and loosely based on the story arc "Darkseid War" by Geoff Johns. It is the fifteenth and final film in the DC Animated Movie Universe, and the 38th film overall in the DC Universe Animated Original Movies line. It is directed by Matt Peters and Christina Sotta, written by Ernie Altbacker and Sotta and features an ensemble cast including Matt Ryan, Jerry O'Connell, Taissa Farmiga, Stuart Allan, Tony Todd, Jason O'Mara, Rosario Dawson, Shemar Moore, Christopher Gorham, Rebecca Romijn and Rainn Wilson. In the film, following an unsuccessful attack on Apokolips that left many heroes dead, the remaining members of the Justice League, Justice League Dark, Teen Titans and Suicide Squad join forces against Darkseid in one epic final battle to save Earth.
The film was announced in July 2019 at San Diego Comic Con and was released on digital platforms on May 5, 2020 and on 4K/Blu-ray/DVD on May 19, 2020, respectively.
The Justice League, joined by new members Lex Luthor John Constantine and his lover Zatanna , plan to lead an attack on Darkseid by taking the war to Apokolips while the Teen Titans remain on Earth to defend it. However, upon arrival on Apokolips, several of the heroes are killed by "Paradooms" - genetic hybrids of Parademons and Doomsday allowing them to also attack Earth, where they kill members of the Titans. Although, Constantine hesitantly flees back to Earth as he watches Zatana die while Titans member Damian Wayne manages to survive the Earth attack into hiding with the remaining heroes put into Darkseid's slavery.
Two years later, Darkseid has successfully conquered Earth with Luthor appointed as his New God representative reporting to a now brainwashed Batman on the devices known as Reapers being sent from Apokolips to mine Earth's core. The surviving heroes from the attack blame Superman, whose powers were suppressed due to Darkseid injecting him with liquid Kryptonite. Raven, surviving member of the Titans, suffers from depression due to her father Trigon attempting to break free of her magical born prison. After Superman stops her from a suicide attempt, the two search for a now war-torn Constantine to locate Damian's whereabouts. Etrigan accompanies the trio in finding Damian in hopes to free Batman of his brainwash, which Constantine tracks at a League of Assassins outpost. While there, Damian reveals the Titans' fate but managed to revive their leader Nightwing, whom Damian looked up too as a brother-figure, using a Lazarus Pit despite promising Raven he'd never use it again; Damian reluctantly joins the group.
No match records for this character.