| | |
| --- | --- |
| Character sourced from: Gaming | |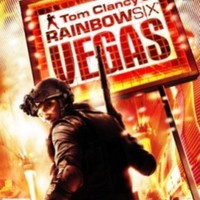 Rainbox Six
CBUB Wins: 1
CBUB Losses: 0
Win Percentage: 100.00%
Added by: bigballerju
Read more about Rainbox Six at: Wikipedia
Official Site: Ubisoft
Tom Clancy's Rainbow Six is a media franchise created by American author Tom Clancy about a fictional international counter-terrorist unit called "Rainbow." The franchise began with Clancy's novel Rainbow Six, which was adapted into a successful series of tactical first-person shooter video game.
The novel Rainbow Six describes Rainbow as an international counter-terrorism operation hosted by NATO and funded by money funneled through the U.S. Department of the Interior.
The base of operations for Rainbow is located in Hereford, England (at the time, home to the SAS), due to the United Kingdom being one of the most accessible countries in the world, having the world's foremost Special Forces unit, and also due to the press constraints that would not be possible to impose in the United States. Most of the characters in Rainbow are American or British, however, the NATO countries of France, Germany, Italy, Spain, Canada plus Israel have at least one representative each.
Clancy describes the structure of Rainbow as having one Director, who oversees the entire operation, and one Deputy Director, who is second in command. Rainbow is portrayed as the "blackest of black" operations, and it works off of its very own intelligence service which has intelligence contacts all over the world. In the book, when Rainbow is called upon for help from another country's government to deal with a terrorist situation, usually only one of the two teams will be sent, but in some situations both will be sent. Both teams have an officer (O-4 or equivalent) as team leader and a senior NCO (E-9 or equivalent) as second in command. Not including the team leader, each team is made up of eleven men. Rainbow also has a standard-issue weapons kit. In Rainbow Six it consists of a Beretta 8045 Cougar semi-automatic pistol (referred to as a "Beretta .45 automatic") and a suppressed Heckler & Koch MP5/10 submachine gun (mislabeled as MP-10) for each soldier, with an M60 general purpose machine gun for each team's support gunner. Each team also has two snipers, each with a custom rifle of their own choosing. In Dead or Alive, Rainbow uses the more conventional Heckler & Koch MP5SD3 submachine gun and Heckler & Koch MK23 semi-automatic pistol, with the Knight's Armanent Company M110 Semi-Automatic Sniper System having replaced Remington M24 Sniper Weapon System. When not using the local police's camouflage they utilize a light blue and/or black pattern, leading to their nickname "Men of Black".
No match records for this character.
Regular play Record:
| Result | Opponent | A Score | | B Score |
| --- | --- | --- | --- | --- |
| Win | G.I. Joe | 8 | to | 4 |