| | |
| --- | --- |
| Character sourced from: Anime | |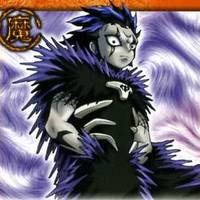 Brago
CBUB Wins: 0
CBUB Losses: 1
Win Percentage: 0%
Added by: tomisntblue
Read more about Brago at: Wikipedia
Official Site: Shonen Jump
The anime and manga series Zatch Bell!, known in Japan as for the manga and for the anime, features an extensive cast created and illustrated by Makoto Raiku. The series takes place in Modern day Japan and follows a genius teenager named Kiyo Takamine and his Zatch Bell, a human-like being with supernatural powers.
After Raiku's "Newtown Heroes" series in the Shonen Sunday Super ended, Raiku looked at his old drafts he created in the past for an idea for his next series. One of his ideas was about a mercenary who used a giant sword to defeat enemies. After playing with that idea for three months, Raiku decided to abandon it and go with another idea.
Kiyo Takamine, known in the original version as and his Mamodo partner Zatch Bell, known in the original version as , are the main protagonists of the series. Kiyo is a genius 15-year-old junior high school student with an IQ of over 180. His classmates eventually shunned him due to his high intelligence causing him to develop an introverted and apathetic demeanor to the point where he skips school on a regular basis. One day, Zatch, an overly cheerful amnesic boy, is sent by Kiyo's father to live with Kiyo. Zatch's personality slowly influences Kiyo causing him to become more outgoing and friendly and allowing him to befriend many people during the course of the series. Zatch's past is slowly unraveled and reveals he is the son of the current Mamodo King and sealed within Zatch is a power known as . Also brought to light is the fact that Zatch's twin brother, , was the one who erased Zatch's memory in order to make him suffer. In battle, Zatch's spells revolve around lightning. His most powerful spell, Bao, allows him to create a huge electrical dragon. Kiyo's voice actor is Takahiro Sakurai and his English voice actor is Jason Spisak. Zatch's voice actor are Ikue Ohtani and in the nine final episodes, Konami Yoshida. His English voice actress is Debi Derryberry.
and her Mamodo partner Tia, known as in Japan, are friends and allies of Kiyo Takamine and Zatch Bell. Both Megumi and Tia have expressed romantic interest in Kiyo and Zatch, respectively. Megumi is a famous Japanese teen idol and pop singer who spends most of her time working. Tia is a young girl who believed no one could be trusted in the Mamodo tournament after being attacked by a friend of hers from the Mamodo World. When Kiyo and Zatch save Megumi and Tia from an attack by the same Mamodo, Tia begins to trust others again and allies with Kiyo and Zatch in order to make sure the Mamodo World would be ruled by a kind king. Tia's spells consist mostly of defensive and regenerative spells which are used to support and heal their allies. Tia's book is burned while protecting her friends from spells. She had a crush on Zatch for much of the series, despite her hobby of abusing him physically. They came in 5th place in the competition. Megumi's voice actress is Ai Maeda and her English voice actress is Kate Higgins. Tia's voice actress is Rie Kugimiya and her English voice actress is Melissa Fahn.
No match records for this character.
Regular play Record:
| Result | Opponent | A Score | | B Score |
| --- | --- | --- | --- | --- |
| Loss | Mewtwo | 5 | to | 8 |