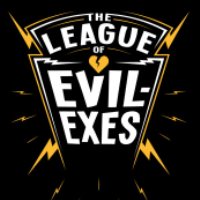 The League Of Evil Exes
CBUB Wins: 0
CBUB Losses: 1
Win Percentage: 0%
Added by: Kris2800
Read more about The League Of Evil Exes at: Wikipedia
Official Site: Universal Pictures
This article is a list of fictional character in the comic book series Scott Pilgrim and the film adaptation Scott Pilgrim Vs. The World by Bryan Lee O'Malley.
For the film versions of the characters, O'Malley sent crib sheets that explained backstory, character motivations, and events in the book to Michael Bacall and Edgar Wright. Bacall then created a "ten secret things" for each character, according to O'Malley, for fun, and many of the entries were jokes; O'Malley said that the "ten secret things" documents were not intended to be taken seriously as character background.
Scott W.H. Pilgrim is the 23-year-old protagonist. He is the bass player for the band Sex Bob-omb with his friends Stephen Stills and Kim Pine. Though initially an unemployed slacker, he later gets a job as a dish washer (and food prep trainee) at The Happy Avocado vegetarian restaurant. The character's name was inspired by the song "Scott Pilgrim" from Plumtree's 1998 album Predicts the Future. He believes that smoking is evil, and claims not to drink, though flashbacks show him drunk and he later begins drinking socially. Scott seems to suffer from memory problems, which his friends chalk up to his stupidity, though the memory problems began after his break-up with Envy Adams whom he dated through college. The series also references a mysterious "dark side" of Scott's personality which he avoids as much as possible. He is initially devastated by his break-up with Envy Adams, and begins dating Knives Chau before meeting Ramona. The two begin dating, but Scott is plagued by Ramona's elusive past and her "7 evil exes" led by the mysterious "Gideon", all of whom challenge him in succession for the right to date her. Despite his limited intelligence and poor memory, Scott has on occasion managed to defeat his opponents through cunning rather than brute strength; in volume 2, he manages to goad Lucas Lee into performing a dangerous skateboarding trick, and in the film adaptation, he successfully tricks Todd Ingram into consuming dairy products in spite of him having psychic powers.
Scott is played by Michael Cera in the film Scott Pilgrim vs. the World. Shortly before filming for the movie began, Cera received a list of ten secrets (some of which are already in the books, some of which are neither in the books nor the movie) about each of the characters to their respective actors, including Cera. Cera has revealed at least one of these secrets so far, which pertains to Scott's world view: "The one that really stays in my head is that Scott, in his mind, is the star of his own movie. This movie is, in a way, existing in his own mind. This is his weird perception of the world around him."

Images with a green border may be set as the character's main profile image.
For images 200x200 or 300x300 pixels square.
No match records for this character.