| | |
| --- | --- |
| Character sourced from: Sci-Fi | |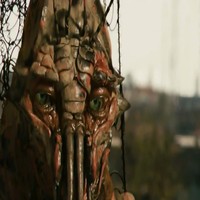 The Prawns
CBUB Wins: 0
CBUB Losses: 2
Win Percentage: 0%
Added by: Blue Beetle (Jamie Reyes)
Read more about The Prawns at: Wikipedia
Official Site: TriStar Pictures
District 9 is a 2009 science fiction thriller film directed by Neill Blomkamp. It was written by Blomkamp and Terri Tatchell, and produced by Peter Jackson and Carolynne Cunningham. The film stars Sharlto Copley, Jason Cope and David James. Copley plays the role of Wikus van de Merwe, an Afrikaner bureaucrat assigned to relocate a race of extraterrestrial creatures unexpectedly stranded on Earth, derogatorily referred to as "prawns", from District 9, a military-guarded slum in Johannesburg, South Africa, to an internment camp outside the city. The movie was nominated for four Academy Awards in 2010, including Best Picture, Best Adapted Screenplay, Best Visual Effects, and Best Editing.
The story, adapted from Alive in Joburg, a 2005 short film directed by Blomkamp and produced by Sharlto Copley and Simon Hansen, pivots on the themes of xenophobia and social segregation. The title and premise of District 9 were inspired by events that took place in District Six, Cape Town during the apartheid era. The film was produced for $30 million and shot on location in Chiawelo, Soweto, presenting fictional interviews, news footage, and video from surveillance cameras in a part-mock documentary style format. A viral marketing campaign began in 2008, at the San Diego Comic-Con, while the theatrical trailer appeared in July 2009. Released by TriStar Pictures, the film opened to critical acclaim on August 14, 2009, in North America and earned $37 million in its opening weekend. Many saw the film as a sleeper hit for its relatively unknown cast and modest-budget production, while achieving success and popularity during its theatrical run.
In March 1982, a large alien spacecraft comes to Earth, hovering motionless above Johannesburg, South Africa. After three months, a team enters the ship, discovering over a million malnourished insectoid extraterrestrials, who are then given refuge on Earth. The aliens, derogatorily referred to as "prawns", are confined to a government camp inside Johannesburg known as District 9.
In the first decade of the 21st century, the South African government hires Multinational United (MNU), a private military company under the direction of its CEO, Dirk Michaels, to relocate the aliens to the new District 10. In August 2010, Wikus van de Merwe (Sharlto Copley), an Afrikaner bureaucrat, is appointed by Piet Smit (Dirk Minnaar), an MNU executive to lead the relocation with the serving of illegal eviction notices.
No match records for this character.