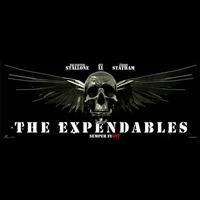 The Expendables
CBUB Wins: 7
CBUB Losses: 1
Win Percentage: 87.50%
Added by: Lord_Of_Awesome
Read more about The Expendables at: Wikipedia
Official Site: Lions Gate
The Expendables is a 2010 American ensemble action film written by David Callaham and Sylvester Stallone, and directed by Stallone. Filming began on March 28, 2009, in Rio de Janeiro, New Orleans, and Los Angeles, and the film was released in theaters on August 13 in North America.
The film is about a group of elite mercenaries, tasked with a mission to overthrow a Latin American dictator. It pays tribute to the blockbuster action films of the 1980s and early 1990s, and stars an array of action veterans from those decades, including Stallone, Dolph Lundgren, Mickey Rourke, Jet Li, Bruce Willis and Arnold Schwarzenegger (the latter two in cameo roles), as well as more recent stars such as Jason Statham, Terry Crews, Gary Daniels, and Steve Austin.
The film received mixed reviews from critics but was very successful commercially, opening at number one at the box office in the United States, and China.
A team of elite mercenaries, the Expendables, are deployed to the Gulf of Aden off the coast of Somalia to halt local pirates from executing the hostages on a naval ship. The team consists of leader Barney Ross (Sylvester Stallone), former SAS soldier and blades specialist Lee Christmas (Jason Statham), martial artist Yin Yang (Jet Li), sniper Gunner Jensen (Dolph Lundgren), weapon specialist Hale Caesar (Terry Crews) and demolitions expert Toll Road (Randy Couture). Jensen instigates a firefight, causing casualties for the pirates. Yang and Jensen fight over a moral disagreement about hanging a pirate, with Ross finally intervening. As a result of his psychological problems and drug use, Ross reluctantly releases Jensen from the Expendables. The team then travels to New Orleans where they are stationed.
No match records for this character.