The Professor

CBUB Wins: 1
CBUB Losses: 1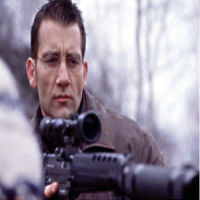 The Bourne Identity is a 2002 American spy film based on Robert Ludlum's novel of the same name. It stars Matt Damon as Jason Bourne, a psychogenic amnesia attempting to discover his true identity amidst a clandestine conspiracy within the Central Intelligence Agency (CIA) to track him down for inexplicably failing to carry out an officially unsanctioned assassination and then failing to report back in afterwards. Along the way he teams up with Marie, played by Franka Potente, who assists him on the initial part of his journey to learn about his past and regain his memories. The film also stars Chris Cooper, Clive Owen, and Brian Cox.
The film was directed by Doug Liman and adapted for the screen by Tony Gilroy and William Blake Herron from the novel of the same name written by Robert Ludlum, who also produced the film alongside Frank Marshall (though Ludlum died in 2001). Universal Pictures released the film to theaters in the United States on June 14, 2002 and it received a positive critical and public reaction. The film is the first in a trilogy, being followed by The Bourne Supremacy (2004) and The Bourne Ultimatum (2007).
An Italian fishing boat crew finds an unconscious man (Matt Damon) floating adrift in the Mediterranean near Marseille with two gunshot wounds in his back. The boat's medic finds a tiny laser projector surgically implanted under the unknown man's skin at the level of the hip. When activated, the laser projector displays the number of a safe deposit box in Zürich. The man wakes up and discovers he is suffering from psychogenic amnesia. Over the next few days on the ship, the man finds he is fluent in several languages and has unusual skills, but cannot remember anything about himself or why he was in the ocean. When the ship docks in Imperia, he sets off to investigate the safe deposit box.
At the CIA headquarters in Langley, Deputy Director Ward Abbot (Brian Cox) finds out about a failed assassination attempt on dictator Nykwana Wombosi (Adewale Akinnuoye-Agbaje). Meanwhile in Zürich, the amnesiac is approached by two police officers and when they attempt to arrest him, he startles himself by reflexively incapacitating them both using advanced hand-to-hand combat. The next morning, he visits a bank using the number that was embedded in his hip, and opens a safe deposit box to find several passports containing his picture (all under different names and nationalities), large amounts of assorted currencies, and a handgun. He assumes the name from the first passport, Jason Bourne. He takes all the passports and money, but leaves the handgun. As he leaves, a bank employee calls the CIA black ops group Operation Treadstone, stating that Bourne has been sighted.
Read more about The Professor at Wikipedia
Official Site: Universal Studios Pictures
Researched by: KevinDWolf93