| | |
| --- | --- |
| Character sourced from: Gaming | |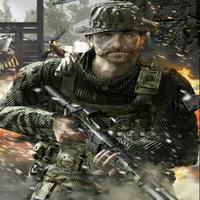 Captain Price
CBUB Wins: 3
CBUB Losses: 2
Win Percentage: 60.00%
Added by: Bloody Freak
Read more about Captain Price at: Wikipedia
Official Site: Infinityward
Call of Duty 4: Modern Warfare is a first-person shooter video game, developed by Infinity Ward and published by Activision for the Xbox 360, PlayStation 3 and Wii video game consoles and the Microsoft Windows and Mac OS X operating systems. A separate handheld game was made from scratch for the Nintendo DS. The game was released in North America, Australia, and Europe in November 2007 for video game consoles and Windows, was released for the Mac in September 2008 and was released for the Wii in November 2009, given the name Reflex Edition. It is the fourth installment in the Call of Duty video game series (excluding expansion pack), and is the first in the Modern Warfare line of the franchise, followed by a direct sequel, Call of Duty: Modern Warfare 2. The game breaks away from the World War II setting of previous games in the series and is instead set in modern times. Call of Duty 4 was in development for two years, and it uses a proprietary game engine.
The story takes place in a fictional near-future, where a radical leader has executed the president of an unnamed country in the Middle East, and an "Ultranationalist" movement starts a civil war in Russia. The conflicts are seen from the perspectives of a U.S. Reconnaissance Marine and a British SAS commando, and are set in multiple locations, including the Middle East, Azerbaijan, Russia, and Prypiat, Ukraine. The multiplayer portion of the game features various game modes, and contains a leveling system that allows the player to unlock additional weapons, weapon attachments, and camouflage schemes as they advance.
Critically acclaimed, the game received an aggregated score of 94% from both GameRankings and Metacritic. The gameplay, multiplayer, and story received particular praise, while criticism targeted the failure of the game to substantially innovate the first-person shooter genre. The game won numerous awards from gaming websites, including IGN's Best Xbox 360 Game. It was the top-selling game worldwide for 2007, selling over 7 million copies by January 2008, and over 13 million by May 2009.
The game's move to modern warfare introduces new weapons and technology to the Call of Duty franchise, including the M4A1 carbine with SOPMOD accessories, M40A3 sniper rifle, the M203 grenade launcher, the AN/PEQ-2 target pointer for use in conjunction with night vision goggles, the MP5SD submachine gun, and the Rocket-Propelled Grenade (RPG). Weapons from fallen foes can be picked up to replace weapons in a player's arsenal. Players also have additional abilities, including a grenade launcher attachment, Claymores with tripwire-like detonation, C-4, and the ability to call in air strike and an attack helicopter.