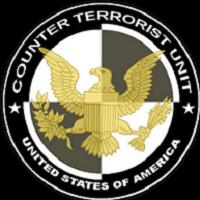 CTU
CBUB Wins: 1
CBUB Losses: 1
Win Percentage: 50.00%
Added by: boratz1617
Read more about CTU at: Wikipedia
Official Site: FOX
24 is an American television series starring Kiefer Sutherland as federal agent Jack Bauer, produced for the Fox Network and syndicated worldwide. The show is presented in the semblance of real time, with each 24-episode season covering 24 hours in the life of Bauer. First broadcast on November 6, 2001, the show ran for 192 episodes over eight seasons, with the series finale broadcast on May 24, 2010. In addition, the television movie 24: Redemption was broadcast between seasons six and seven, while a is also planned.
Bauer is the only character to have appeared in all eight seasons, as well as appearing in every episode of the series. The series begins with him working for the Los Angeles based Counter Terrorist Unit (CTU), for whom he is characterized as a highly proficient agent, but one taking an "ends justify the means" approach regardless of the perceived morality of some of his actions. Throughout the series most of the main plot elements unfold like a political thriller. A typical plot has Jack Bauer racing against the clock as he attempts to thwart multiple terrorist plots, including presidential assassination attempts, nuclear, biological and chemical threats, cyber attacks, as well as conspiracies dealing with government and corporate corruption. This often leads to being on the brink of war, and also causes Jack to pursue justice for attack fallout, commonly being the threatening or taking of lives with whom Jack has cared for.
The show has won numerous awards, including Best Drama Series at the 2003 Golden Globe Awards and Outstanding Drama Series at the 2006 Primetime Emmy Awards. Kiefer Sutherland has been awarded Best Actor – Television Series Drama at the 2001 Golden Globe Awards, and Outstanding Lead Actor – Drama Series at the 2006 Primetime Emmy Awards. At the conclusion of its eighth and final season, 24 became the longest-running espionage-themed television drama ever, surpassing both Mission: Impossible and The Avengers.
The show's real-time nature is emphasized by an on-screen digital clock which appears before and after commercial breaks. Smaller, silent, clock displays also appear at other points in the narrative, between commercial breaks. The time shown is the in-universe time of the story. The narrative will often place time windows on key story events. This will often be "within the hour", suggesting the event will occur within the episode.
No match records for this character.