Bloody Bill (Death Valley)

CBUB Wins: 0
CBUB Losses: 2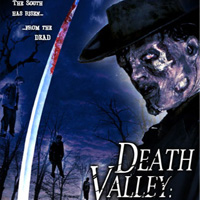 William T. "Bloody Bill" Anderson (circa 1839 – October 26, 1864) was a pro-Confederate guerrilla leader in the American Civil War.
Anderson was known for his brutality towards Union soldiers, who were called Jayhawker, and pro-Union civilians in Missouri and Kansas. Anderson participated in Quantrill's raid on Lawrence, Kansas on August 21, 1863. An estimated 200 civilian men and boys were reported to have been killed and many homes and buildings in Lawrence were burned to the ground.
On October 26, 1864 Anderson was killed after he and his men were lured into an ambush near the hamlet of Albany, which is now part of Orrick, in Ray County, Missouri. The ambush was carried out by a group of militiamen lead by Colonel Samuel P. Cox.
Born during 1839 in Kentucky and grew up near Huntsville in Randolph County, Missouri. His parents were William C. Anderson, a hat maker, and Martha (née Thomason) Anderson. In 1850 his father traveled to California leaving Anderson and his two brothers, Ellis and James, to provide for the family in his absence. In 1857, after William Anderson Sr. returned from California, the Anderson family moved to Agnes City Township, Kansas.
Read more about Bloody Bill (Death Valley) at Wikipedia
Official Site: Global Asylum
Researched by: razorback