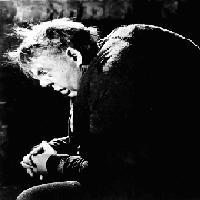 The Hunchback of Notre Dame
CBUB Wins: 0
CBUB Losses: 2
Win Percentage: 0%
Added by: Grover Junior
Read more about The Hunchback of Notre Dame at: Wikipedia
Official Site: Victor Hugo
Quasimodo, a fictional character, is the namesake of the novel The Hunchback of Notre Dame (1831) by Victor Hugo. Quasimodo was born with a hunchback and feared by the townspeople as a sort of monster but he finds sanctuary in an unlikely love that is consummated only in death. The role of Quasimodo has been played by many actors in film and stage adaptations, including Lon Chaney, Sr. (1923) and Charles Laughton (1939), as well as the 1996 Disney animated adaptation. In 2010, a British researcher found evidence suggesting there was a real-life hunchbacked stone carver who worked at Notre Dame during the same period Victor Hugo was writing the novel and they may have even known one another.
Quasimodo was born with physical deformities, which Hugo describes as a huge wart that covers his left eye and a severely hunched back. He is found abandoned in Notre Dame (on the foundlings' bed, where orphans and unwanted children are left to public charity) on Quasimodo Sunday, the first Sunday after Easter, by Claude Frollo, the Archdeacon of Notre Dame, who adopts the baby, names him after the day the baby was found, and brings him up to be the bell-ringer of the Cathedral. Due to the loud ringing of the bells, Quasimodo also becomes deaf. Although he is hated for his deformity, it is revealed that he is fairly kind at heart.
Quasimodo is feared and hated by the townspeople. Looked upon by the general populace of Paris as a monster, he relies on his master Claude Frollo and frequently accompanies him when the Archdeacon walks out. He first encounters the beautiful Gypsy girl Esmeralda when he and Frollo attempt to kidnap her one night. Captain Phoebus de Chateaupers arrives to stop the kidnapping and captures Quasimodo. He later falls in love when she gives him water as he is being punished at the pillory.
Esmeralda is later entangled in an attempted murder and sentenced to hang for both the attempted murder and witchcraft. As she is being forced to pray at the steps of Notre Dame just before being marched off to the gallows, Quasimodo slides down with a rope, and rescues her by taking her up to the top of the cathedral, where he poignantly shouts "Sanctuary!" to the onlookers below.
No match records for this character.