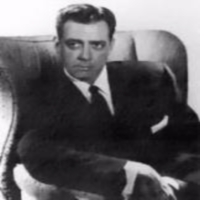 Perry Mason
CBUB Wins: 4
CBUB Losses: 4
Win Percentage: 50.00%
Added by: dustinprewitt
Read more about Perry Mason at: Wikipedia
Official Site: CBS
Perry Mason is a fictional character, a defense attorney who originally was the main character in numerous pieces of detective fiction authored by Erle Stanley Gardner. Perry Mason was featured in more than 80 novel and short stories, most of which had a story line which involved his client being put on trial for murder. Typically, Mason was able to establish his client's innocence by demonstrating the guilt of another character. Gardner, who was one of the best-selling authors of all time, had "135 million copies of his books in print in America alone in the year of his death" in 1969. The character of Perry Mason was portrayed each weekday on a long running radio series, followed by the well-known depictions on film and television, including "television's most successful and longest-running lawyer series" from 1957 to 1966, another series in 1973-1974, starring Monty Markham and Brett Sommers, and more than 25 made-for-TV movies from 1985 to 1995.
The name "Perry Mason" dates to creator Gardner's childhood. As a child, Gardner was a reader of the magazine Youth's Companion. The magazine, best known for producing the original Pledge of Allegiance in 1891, was published in Boston, Massachusetts, by the Perry Mason Company (later renamed "Perry Mason & Co." after the founder died). When Gardner created his fictional attorney, he borrowed the name of the company that published his favorite childhood magazine.
Gardner provided more information about Mason's character in the earliest novels, although his character is largely taken for granted in later novels, as well as the television series and movies. In the first novel (The Case of the Velvet Claws, 1933), Perry Mason describes himself as follows:
:You'll find that I'm a lawyer who has specialized in trial work, and in a lot of criminal work. ... I'm a specialist on getting people out of trouble. They come to me when they're in all sorts of trouble, and I work them out. ... If you look me up through some family lawyer or some corporation lawyer, he'll probably tell you that I'm a shyster. If you look me up through some chap in the District Attorney's office, he'll tell you that I'm a dangerous antagonist but he doesn't know very much about me.
No match records for this character.