The K-Collective by red
| | | | | | |
| --- | --- | --- | --- | --- | --- |
| | TEAM: Sentinels | | SECTOR: SCIENCE | | KIT CLASS: Overlord |
---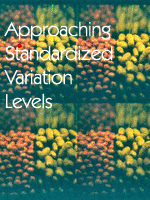 Hall Of Fame!

Survival - 10 wins!
Fight Record
League Wins: 10
League Losses: 2
Out Of League Wins: 0
Out of League Losses: 0
Total Wins: 10
Total Losses: 2
Digory Scott - Win 16-7
The Great Crypto Hunter - Win 12-9
Ulric Van Godwen - Win 15-10
Turbulence - Win 13-8
Baker's Dozen - Win 14-6
Master William Albright - Win 14-7
Lexington Miles - Win 13-6
Johnny Tuppence Divine - Loss 9-10
Persephone Coullion - Win 8-7
The Divine Order of Bob - Win 11-6
Victims - Win 10-7
Johnny Tuppence Divine - Loss 13-27


[Regular Khazan] Throughout all time and all space, and through all modes of exploration both known and foreign to man, the present scholars and epistemologists of our age have concluded that the universe is not as its name would suggest. That is to say that the Uni/verse implies a singularity that, with a single notable exception, has been entirely disproved by scholars on Khazan. Instead, terms such as "The Multi/verse" and "The Omni/verse" have arose to distill our understanding. The term multiverse allows for many expressions of similar, exact, near exact, and insanely different single universes to co-exist, while the omniverse speaks for the exact same thing, though taken as a whole. Mathematically, we can express these differences through a numerical sequence, Variation (v), that expresses their position in relative probability. Only at the direct center, somewhere deep in the heart of Khazan, is there a lack of variation. This rumored location, Variation Zero, is the only place in all the Omniverse where no variation can be found. There is only one of it, and were a person to enter that said Variation, all other occurrences of that said individual would cease to exist....[T]he most notable feature of [the phenomena of variations] is the regulatory function of time in each individual Variation, not just as a charting function within regards to its own universe, but also as a relative positioning in regards to other Variations as a whole. For this reason alone, The so-called Avatar of Time is, perhaps, the busiest and most alien of all the Powers. Due to the fractured nature of the Omniverse, perhaps an infinite spectrum of Variation, the Avatar of Time itself, or rather themselves, are fractured. Each individual variation among the time strands has its own Avatar Mind, a mere fraction of the overall Avatar of Time. Even alone, this mind is nearly infinite in power because it is inevitably connected to the rest of the Avatar mind variations. For this reason, the Khazanian Avatar of Time is sometimes referred to as the K-Collective (literally, the Chronos Avatar Collective of Minds), and each decision any one mind makes is brought before the entire spectrums of minds. Each mind has influence of another of its kind depending on its overall Variation value. For this reason, as well as the scope of its knowledge, understanding, and double-mindedness, The K-Collective is at times brilliant and quite insane. – From the Notes of Omnifish Relington, former Librarian of the Fallen. Edit--Note Fragments retrieved possibly from something called the Shallow Guild (at least claimed so in the appendix), though no documentation on this group can be found. While this Fragment is obviously a forgery, as I, Dr. Fanderous Fish of the Khazanian Scholarly Society was in fact Omnifish Relington, the information here was obviously planted, and may be a reliable source-FF.
Personality: A later page in the fragment--Not much can be said about the personhood of the K-Collective, except that there is a decisive mindedness within the Collective, and that the Collective Mind can make selfless decisions as well as selfish ones. Furthermore, there is, somewhere, a definite physical form upon which all of these minds rest upon. While the K-Collective as a whole can be erratic, and refuse to act upon global scale events, the collective continuously "blesses" Khazan with fits of continuity, especially within the KDP Forensics lab. While this seems like an odd distinction, Khazan itself is a swirl of timeframe. Being the nexus of all reality, Khazan itself ought to have a Variation value of zero (rendering the whole place Variation Zero), but because of the constant influx of individuals of varying variations, the Value of the Variation is only approximately zero, causing dubious inconsistencies within Khazan itself. Most Variations have a set value, however, Khazan's value is always in slight flux. Most Variations have a value set for the entire universe of that Variation, while Khazan's value is approximated by averaging each individual's Variational value....At times the variation value of Khazan breeches multiples, causing a temporary second Khazan, and forcing one or another to perish, as seen with The Prince of Never Phenomenon. Mostly, such vairiation branches splinter away and die rapidly....[T]hat The K-collective artificially sets a no variation zone in the KDP presents an odd paradox, that while the K-Collective ignores the global events, its very interested in the local and individual events; by setting the variation at an artificial zero within the KDP, it insures that none of the perpetrators will venture off to a temporal nonexistence, a pocket of time if you will, disallowing them to be held for the crime. As unusual as this phenomenon sounds, in practice it happens fairly often, to a degree of one occurrence in every five thousand over the course of a year, affecting millions of Khazanians, though virtually unnoticeable. –Edit: Mr.Raynes, the mathematical analysis is stapled to the back of this copy, enjoy. Having said that, and knowing you won't be able to make heads or tales of it, let me just sum it up by saying that some of the assumed mathematical constants have no apparent source. Basically, we are not sure why they are there, or what they do. Without knowing how those values work, we can't say much about the truth of the mathematics here. It might be garble, it might not.
Strength:

Weak BELOW normal human strength -
can bench press 50 pounds (maybe).
Agility:

Weak BELOW normal human agility.
Slow and uncoordinated.
Body:

Weak BELOW normal human endurance.
Goes down easy and stays there.
Mind:

Superior Highly educated and ingenious.
A smart cookie.
| | |
| --- | --- |
| | KDP Reply |
| | |
| --- | --- |
| | Fragments from Correspondence |
| | |
| --- | --- |
| | Confidential Material Enclosed |
| | |
| --- | --- |
| | Immunity: Matter Animation |
| | |
| --- | --- |
| | The Missing Fragment |