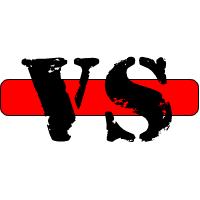 Setting: Satan City, 18 years after Kid Buu's defeat
Vegeta was not in a very good mood when Bra got home. His mood only got worse when she introduced her new boyfriend, Edward Cullen. Still, he decided to be polite, for his daughter's sake.
"Hello, Mr. Cullen. I am Vegeta."
"I know. I've been stalking your daughter for quite a while now."
"You've been
what?
"
"Dad, it's not a big deal. It just makes him more mysterious. Besides, he sparkles."
"He
what?
"
"Sparkles."
"It helps me attract my prey."
"Your
what?
"
"I'm a vampire. Look, old man, I'm going to marry your daughter, and if you try to stop me, I'll be forced to hurt you."
"
WHAT WAS THAT?
"
Vegeta's hair turned gold and lightning flared around him.
"Let me ask you something. Does a creature such as yourself ever experience fear?"