From this
to this?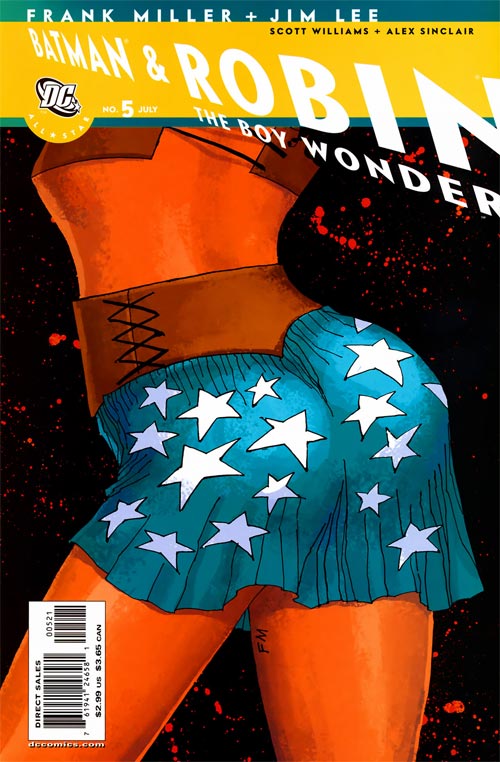 What the hell happened?
Frank Miller. When hearing his name fans either cheer or cringe, are overjoyed or enraged.
Ever since he entered the comic business he has been known for his flair for dramatic, hard-boiled, and often controversial storytelling, creating best-sellers like the acclaimed Dark Knight Returns and Sin City. Even his graphic novel 300 got a BADASS film in 2007.
But... then you remember he wrote the Dark Knight Strikes Again... and All Star Batman and Robin... And that he has emerged as an increasingly cynical, sexist, homophobic, and possibly racist nut who directed an absolute train wreck of a film, The Spirit. What happened?
When did his downward spiral begin, a spiral that led him to glorify Batman while ruining other heroes? We must find out how why he has become one of the most beloved AND the most hated in the comic book industry.
So when exactly did his storytelling start to seem (at the best) odd?