CBUB Challenge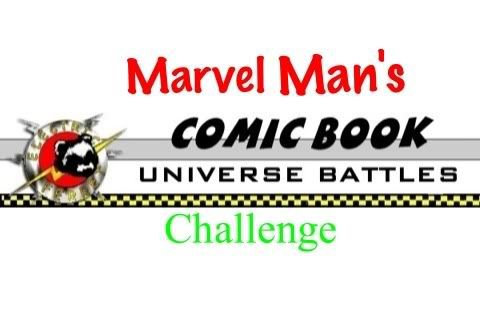 Are you tired of seeing terrible set ups? Do you want to help the CBUB? Do you have a minute to spare?
If you've answered yes to any of the above questions, then it's time for you to participate in the first
CBUB Challenge!Concept
- Each person who participates picks two characters.
- These characters will be matched against one another in a series of battles ranging from straight up fights, to cooking contests, to spelling bees. to races, etc.
- I will write all fights, altough help is appreciated.
RULES
- Only two characters per member.
- Two members can't use the same character. First one who posts it gets it.
- All characters must be in the Database.
Prize
- ??????? (I'll get something...)
Point System
- Each character will be given 1 point every time they're in a match.
- Characters that win their match shall get 3 points.
- Characters that lose their match shall gain no extra points
- The first character who reaches 20 points shall be declared the winner of this challenge.
Alright, that's all you need to know. You can join in at anytime. Good luck to all...