Since I havent done a FFA in a while I decided that it would be cool to make one about Ninjas this is ninjas from Naruto, Games, and if you want it an OC
for AC characters the sign up sheet is going to be
Name:
Pic:
Where they are from:
Weapons:
Powers:
for OC characters the sign up sheet is going to be
Name:
Pic:
Bio:
Weapons:
Powers:
Regular RP rules you know no God Moding and all that jazz. The level is Ryu Hybasus or how ever you spell his name.
For mine I'm going to step out of my comfert zone and do an OC
Name: Duncan Anderson aka Dark
Pic: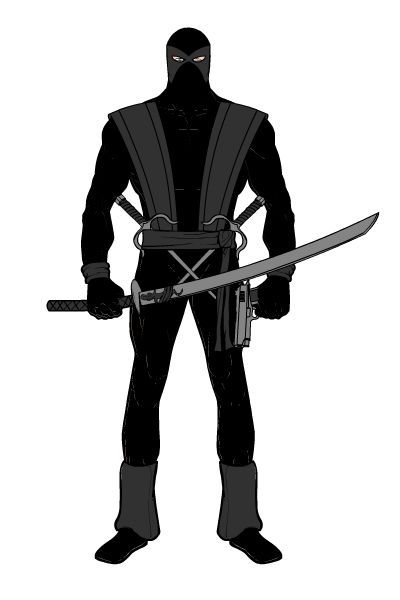 Bio: Duncan was only 4 when his parents lost him in a Walmart parking lot. He soon was found by a child molester. As the man straped him into his window less van Duncan started to scream. As they drove down the road a thud was on the roof of the van then a sword stabbed into the top a hole was made and the man was killed. All of this was done by a Ninja named Star. Star took Duncan and ran soon they made it to the S.I.N HQ and she took him to the High Council. They figured that he was young enough to start training. After twenty years Duncan was finally ready for his first mission. That one mission alone put him into the highest rank of the S.I.N Ninjas. He is now ready for any thing.
Weapons: Katana, 2 Sais, Desert Eagle, and 20 Ninja stars
Powers: Create small shadow critters, teleport, and create trendills.