Punisher Kills the Disney Universe
Part: 3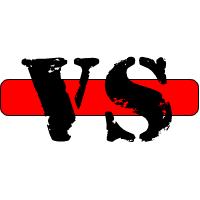 Previously: On September 1st, 2009, the world as we knew it changed forever. Marvel's freedom fell, as Disney took over. The effects of the takeover came quickly, and soon, several mature Marvel characters were rounded up and imprisoned. Their words, censored. Their actions, retconed. Their symbols, erased. They were to be forgotten....
But Frank Castle, the Punisher, wasn't going down so easily. Frank proceeded to break free, and took an oath against Disney. Soon he freed fellow heroes, Wolverine and Ghost Rider, and went on their first killing spree, the land of toys...
-------------------------------------------------
Chapter 5: A New Hope
"Take him down!", shouted a green soldier. Besides him, several other men scrambled to their positions.
"I'd like to see you try, bub'!", Wolverine shouted back, as he leaped towards them, slashing limbs and severing body parts.
"You killed Potato Head!" Hamm, a giant pig, shouted, as he suddenly leapt out. Indeed, the Potato's body laid sprawled farther off...
"Yo, Pig!", Frank shouted out.
The piggy bank turned around, foam spurting from his mouth.
"Shut up and die!", Frank shouted, as he hurled a grenade towards Hamm. The pig could do nothing as it sailed over his head, and went into the hole on his back.
The pig screamed as his eyes grew wide. He knew what would happen.
"Hamm!", Rex shouted. The giant dinasours charged, his kindness forgotten, and replaced with primal savagery.
"*censored*!", Wolverine shouted, as the dinasours caught him by his shoulder. 
"*grunt*", the Punisher said, as he pulled out a special weapon from his bag.
This just happened to be bazooka.
"AAAARRRGGG!!", Rex shouted, as he dropped Wolverine. Fear struck his heart. A few moments later, and something else struck his chest...
"Who's left?", Punisher asked.
"How about me, you creep!", Slinky Dog shouted.
The duo turned around, surprised.
The dog was wrapped around a bed post. His slinky was stretched, it went all the way behind the shelf.
"Get ready to die, mother *censored*!", a voice shouted out. There was an explosion near the shelf, and then the slinky came flying back. Hanging from it, was Buzz Lightyear. He was quickly pulled beneath the bed.
"What the-...", Logan began, but soon stopped. 
The shelf began to groan. And then, in one swift move, it suddenly tilted forward. Then, it just dropped.
"*censored*!", Wolverine shouted, as he ran towards safety.
Still, Frank knew there was no way to dodge this. He simply grabbed a couple of bodies, and buried himself beneath them.
Moments later, the shelf, the size of several skyscrapers, dropped, crushing everything in it's path. To make matters worse, books and other debris fell as well, which were roughly the size of houses and cars.
A few moments later though, everything was quiet. Buzz and Slinky approached the area slowly.
"You think they're dead?", Slinky asked.
"We have to check...", Buzz responded.
Together, they got on top of the shelf, and carefully began to walk to where they had last seen the avenging duo.
Slinky looked up at Buzz, hope in his eyes, "I think we got em!"
Suddenly, a shotgun went off. Buzz rolled away, but Slinky didn't have so much luck. The blast struck him directly in the chin, and had left a gaping hole on top of his head, where the shell had left.
Buzz let out a scream of rage, but was soon interrupted, as the wood beneath him shook. Suddenly, Wolverine leapt out, carving his way out. The clawed mutant emerged, unleashing a terrible roar.
Buzz lifted his blaster, having narrowly dodged the ambush, and aimed straight at him.
Buzz smirked, "Get ready to die, you-..."
"You'll do what?", a voice interrupted. Buzz looked to see who it was.
"Look into my eyes...", Ghost Rider responded.
"AAAAAHHHHH!!!", Buzz shouted, as he gazed into the penace stare. Buzz dropped to the floor, screaming in pain. He continued to do so for a few moments until, surprisingly, his head exploded.
"Good job.", Frank replied, as he looked over at Ghost Rider.
"Good job? Where the *censored* where you?", Logan angrily replied.
"Calm down Wolverine. There was a large outpost of mutated toys next door. Blaze took em down." Punisher replied. Ghost Rider nodded.
"Let's go. We're wasting time.", Wolverine growled back. 
Recently, Wolverine had begun to transform into something wilder. Punisher wasn't complaining.
"Hold up. There's someone we have to visit first...."
------------------------------------------------
Chapter 6: The Monsters...
"Come out with your hands up!"
"Like *censored*!", Wolverine shouted back. Immediatly, several energy blasts struck the wall behind him. Besides him, Frank Castle gave him an angry glare. Logan merely shrugged.
"You guys ready?", Ghost Rider asked. His motorcycle roared with strenght.
Wolverine nodded. "Let's unleash the beast."
Frank quickly reached for the shivering scientist, who weakly resisted him.
"Please. You don't know what you're doing...", he pleaded.
Frank said nothing. Instead, he quickly threw the man over their wall, and reached down for his gun.
On the other side, the man landed with a thud. He looked up, and stared at what can only be described as a nightmare brought to life. Hundreds of monsters laid before him. 
"Get ready to die, you piece of *censored*!", a monster roared.
"No... Stay back... You won't like me when I'm angry...", the scientist mumbled. But it was too late. His eyes changed colors. His purple pants began to rip as muscles grew at uncontrollable rates.
"GET HIM!", another monster roared. Besides him, the monsters cheered. Farther off, what seemed like yellow military men roared as well.
"Let's do this.", Frank said, as he picked up an AK-47. Wolverine and Ghost Rider merely smiled....
------------------------------------
So it's Hulk (classic)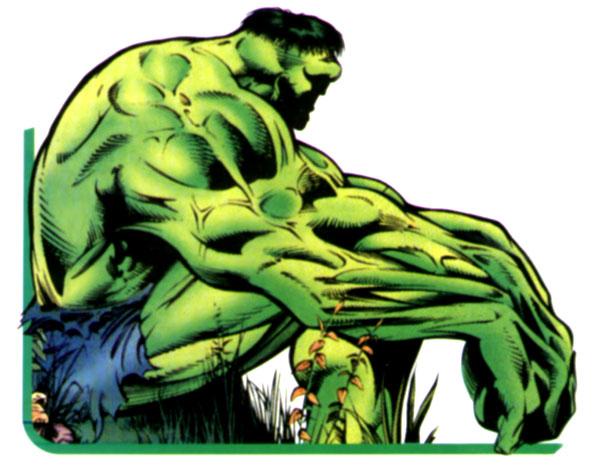 Punisher, Wolverine, & Ghost Rider (Blaze)
VS
Every Monster in Monsters Inc.