Punisher Kills the Disney Universe
Part: 2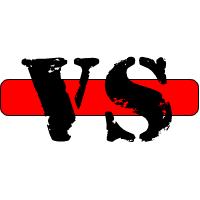 Previously: On September 1st, 2009, the world as we knew it changed forever. Marvel's freedom fell, as Disney took over. The effects of the takeover came quickly, and soon, several mature Marvel characters were rounded up an imprisoned. Their words, censored. Their actions, retconed. Their symbols, erased. They were to be forgotten....
But Frank Castle, the Punisher, wasn't going down so easily. Frank proceeded to break free, and took an oath against Disney. Soon he met his first opponent...
---------------------------------------------
Chapter 3: The Draft
Frank smiled as he saw his foe, Woody, the cowboy from Toy Story.
Woody though, wasn't as amused. The cowboy quickly reached down, his hand flying towards his gun. 
He was too slow....
The Punisher was a quick draw, and before Woody could pull his gun out, Frank was already taking aim. Woody's cartoon eyes widened, for he knew what would happen. 
Frank shot two shots, hitting the toy's right leg and shoulder. Losing his balance, Woody fell. Still, Frank wasn't done. 
Moving at incredible speeds, Frank was on top of Woody in a flash, a gun in his hand.
Frank: "Congratulations toy. You're my first cartoon kill."
Woody merely glared back at Frank. 
There was a gunshot, then silence...
---------------------------------------
"Wake up Logan. We're moving out."
James Howlett, also known as Logan, but famous for being Wolverine, looked up. He almost let out a laugh as he saw who was calling.
Frank showed no emotion as he unlocked Wolverine's cage. 
Wolverine: "What are you up to Castle?"
Frank said nothing, and instead turned and left. Wolverine stood up and followed him.
"Wolverine?"
Logan looked over to his left. Standing there, was Ghost Rider.
Frank: "Hurry up you two. We're wasting time."
Ghost Rider: "What about the others?"
Indeed, the prison they were in was full of imprisoned Marvel characters. Still, Frank shook his head.
Frank: "Most are criminals. The others are stupid."
Almost as if on cue, a voice in a nearby cell shouted out.
Deadpool: "Guys! C'mon! Bust these bars. I have to pee! Really badly."
Frank: "Shut up Wilson. Now, let's go."
Deadpool: "I'm serious! I just chugged this can of prune juice at lunch. Oh, and I had this burrito too."
The trio walked out, ignoring Deadpool. No need for insanity. No, they had plenty of that...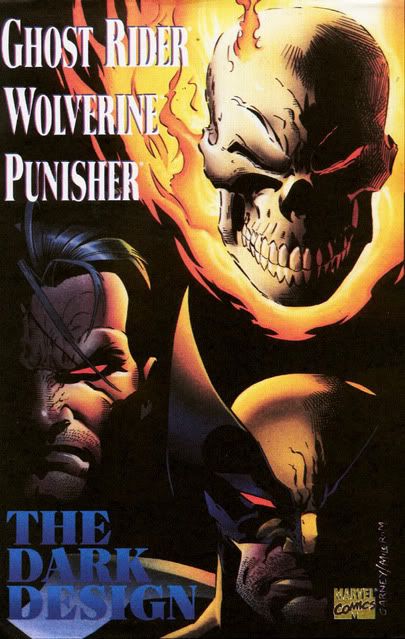 --------------------------------------------
Chapter 4: In the Land of Toys
*Several Days Later*
Frank dove for cover behind a giant sneaker. Above him, bullets flew. Besides him, Wolverine clung to a gun. It was a strange sight, and Logan would definetly ditch it once they got close to the enemy, but Frank insisted he carried it. 
Wolverine: "Where's Blaze?"
Frank: "He's busy."
Frank then reached into his plot device bag, where several grenades patiently waited.
Frank: "Go!"
Wolverine nodded, throwing his gun down and unleashing his claws. Meanwhile, Frank hurled the grenades. Screams followed, providing Logan with the cover he needed. 
A few moments later, and Logan had closed the gap between himself and his foes.
It still surprised Logan. It really shouldn't, but it did. 
Before him, instead of regular soldiers, there were toys. Army men.
Still, what was Logan expecting from Toy Story? 
Still, the wax felt strange. No bones. No muscle. Logan's claws moved through them with incredible ease.
Behind him, Frank had followed him, an Uzi in his hand. Several moments later, and the soldiers had retreated. 
Frank smiled. They were there. Before them laid a large door, the size of skyscrapers. Inside, the toys' last pocket of resistence remained. After fighting through the entire house, only this room remained.
Today it would fall.
---------------------------------------------
Frank and Wolverine must enter the room, find, and then execute the following toys.
Buzz Lightyear
Slinky Dog
Rex
Hamm
And Mr. Potato Head
There is also a small group of toy soldiers, still holding out.
The room is a standard boys room.
Who will win? Who will die? Will Frank continue his quest to annihilate Disney? You decide.