Punisher Kills the Disney Universe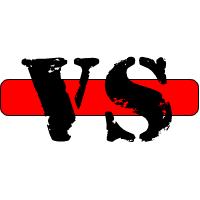 Prologue: August 31, 2009
The night was cold, unusual for an August night. The sky was clouded, heavy with rain. On the streets, the people reflected the weather. All dressed up in dark clothes, moving quickly, ignoring everything around them. They all knew what happened in this part of town. One only traveled here if they had a death wish, or were insane.
Frank Castle was a little of both.
His eyes were wide open, despite having gone a few days with little sleep. He never slept on days like these. Specially when he was on a job.
Besides him, his partners waited patiently. All were ready. Ready to do what needed to be done.
Suddenly, it happened. Below, a group of men emerged from a building. They looked around, searching, making sure no one was near. Still, they failed to spot Frank. No one ever checked the rooftops. It was stupid, but Frank didn't complain. 
The men said something, then went back in. A minute later, they came back, this time with an elderly man behind them. The men had formed a circle around the old man, and continued to check for anything suspicious.
Frank allowed himself to smile, and pulled his partners closer. 
Then he jumped off.
As he fell, he pressed down on his partners, who sprayed the area with bullets. The men below ran in several directions, each taking cover. One went down, while another pulled the old man behind a car.
Frank landed on a van, dive-rolling off it, and onto the street.  He lifted his friend and partner, and fired a few more shots.
By now, three of the ten men were dead. Another guy clutched his side, as he rolled around on the floor. Frank thought about ending his suffering, but decided to let him go naturally.
The other six were hiding, with one still holding on to the old man. Frank reached into his bag, pulling out a shotgun.
Maybe it was the gun. Maybe it was Frank himself, but one of the six dropped his gun and took off. Still, Frank wasn't taking prisoners. One shot later, and only five were left. Frank chuckled, as he spotted the old man. The man was in everything, from drugs to women. Frank had been waiting for a while to do this. He was going to enjoy it.
But he never got the chance.
That's when it happened.
Frank saw a bright light. Then he was gone.
----------------------------------------
Chapter 1: The Begining of the End
Frank opened his eyes, reaching behind into his bag. If he had just been abducted by skrulls, then he was going to need something bigger than a shotgun.
Sadly, he felt nothing. No bag. No guns. Frank was even more surprised when he looked down and saw that he wasn't wearing his shirt. Only his jeans.
Frank: "What the *censored* is going on here?"
Suddenly, Frank saw him. He was tall and muscular, with a suit and tie.
Frank: "Oh *censor*. Where the *censor* is Ennis? Don't tell me you're my writer?"
Man: "No, Mr. Castle. I'm only here to inform you of some news. By the orders of a few Executives over in Orlando, you, Mr. Castle, as well as Mr. Blaze, and Mr. Howlett, have all been canceled until further notice."
Frank: "What the *censored* is *censored* *censored* Marvel thinking?! You can't cancel me?! I'm the *censored* Punisher!"
Man: "Yeah... About that. In case you don't know, Marvel is now part of Disney. In order to improve Marvel's marketability, your name, as well as your skull logo has been removed."
Frank: "What the *censored*? And why am I being censored?!"
Man: "It's not my decision. Your comic has been given to someone else."
Frank: "And who might this be?"
Man: "The Jonas Brothers."
Frank: "....."
Man: "They're really hot right now. Haven't you heard of their music?"
Frank: "...."
It was at that moment, just as the man was about to say something even more stupid, that Frank Castle snapped on a whole new level. 
Frank: "Die you *censored*!!!!"
Frank dove forward, clutching the man's neck. The man reached up to break his hold, but Frank was too quick. A snap later, and it was all over.
Frank: "*censored*"
----------------------------------------
Chapter 2: The War Begins
Frank smiled. After torturing the guard for ten minutes, he had broken. Frank was back. His unofficial uniform, as well as his guns were back in his possesion.
It was time.
"Stop right there!"
Frank turned around. He knew what was coming.
There he was.
Woody: "I know what you're planning to do Frank. I won't let you get away with it. It ends here!"
Punisher: "Shut up and die."
Woody: "Hey! You can't use those words! Why aren't you censored?!"
And so it begins. Will Frank defeat his first opponent, or will he be defeated before his crusade begins? You decide! Until you say otherwise, Frank will continue his rampage!
Note: Frank's guns have been armed with whatever you need to kill a toon character. Just saying. Woody has his cowboy gear and is willing to kill. Frank has his standard equipment.